Welcome To Chilton County News in Clanton, Alabama, located in the center of the State of Alabama in the Heart Of Dixie.
This web site contains local Peach Country information, news and happenings about the people of
Clanton, Jemison, Thorsby, Maplesville, Isabella, Verbena and Cooper in Chilton County, Alabama.
"Chilton County's Best-Read Weekly Community Newspaper"
RECENT NEWS FROM
AROUND CHILTON COUNTY!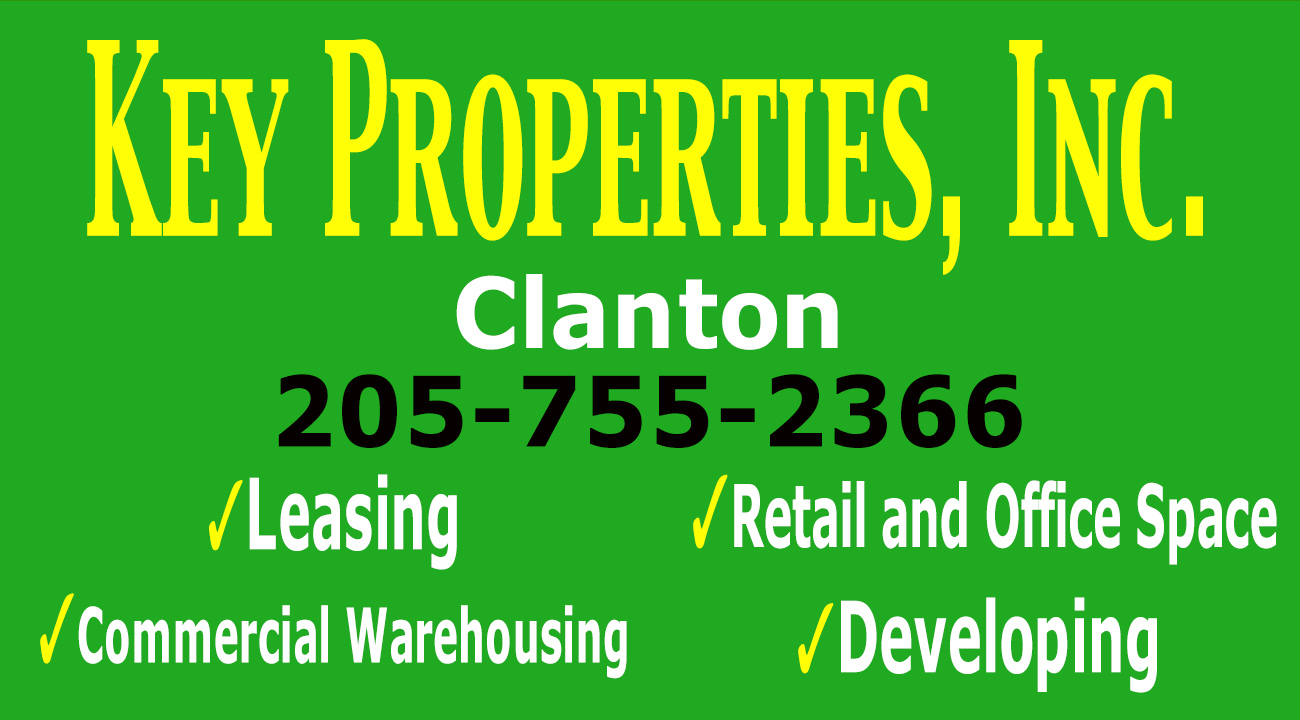 Commissioners Approve
Purchase Of Tiny Home
For Higgins Ferry Park
By Becky Tucker, News Reporter
The Chilton County Commission met on Tuesday night, September 12 with all members present. A public hearing was held to approve an Alcohol License Application for The Frog Liquor LLC Store, located on Highway 22, in Maplesville. No one spoke in favor of, or against, the application.
A vote was taken and the measure passed 5-2, with Chairman Jimmie Hardee voting no and Commissioner Randell Kelley abstaining.
A reclassification of Katlyn Smitherman from Corrections Officer to Deputy Sheriff was approved for the Sheriff's Department. Three new full-time Correction Officer hires were also approved including Timothy Mark McKee, Landyn Danielle Orange, and Nolan Alexander Craig. Renewal of a contract with Southern Health Partners for the Sheriff's Department was approved.
William C. Kramer was hired as a full-time Park Ranger for Minooka Park. Andrew Osborne and Ronald Maddox were removed from the Road Department payroll.
A resolution was approved to renew the agreement with Montgomery County commission Youth Detention with the chairman given authority to sign.
He was also authorized to execute the Fiscal Year 2023-24 Federal Aviation Administration Airport Improvement Program and Community Development Project grants for infrastructure improvements to the Chilton County Airport, at such time the documents are received.
Approval of an agreement was passed for computer services software for the Road Department for Fiscal Year 2024.
Sealed bids were rejected for a project for the Road Department and sealed bids were received for a project in the amount of $1,687,555.00 with the chairman to sign the contract.
Commissioners approved the Fiscal Year 2024 Budget as requested by Sylvia Singleton, County Administrator. As part of the budget, discussion was held in regard to hiring an inspector who would be in charge of enforcing subdivision rules, including mobile home parks, along with checking stickers on mobile home housing.
The money in the amount of$100,000.00 will include everything associated with that position. The rules are already in place; however, no one is currently enforcing them.
Commissioners approved the purchase of a tiny home for $46,000.00, plus moving costs of $3,250.00, for Higgins Ferry Park. They also approved repairs in the amount of $7,000.00 to add a shower and cabinet to the current tiny home already in place at Higgins Ferry Park.
Commissioner Allen Williams asked for a resolution to change the speed limit from 45 to 35 on the county's portion of some roads that connect to roads in the Clanton city limits. The resolution failed by a vote of 4 to 3.
Council Members
Adopt Department
Budgets For 2024
By Becky Tucker, News Reporter
The Clanton City Council met on Monday night, September 11. Council members approved a resolution which adopted the Fiscal Year 2024 departmental budgets. They also approved entering into a master agreement with Lexipol, LLC for services related to creating and maintaining a law enforcement policy manual for the Clanton Police Department.
Approved was a resolution to enter into an agreement with Quality Counts, Inc. for background investigation services. The council authorized a Memorandum of Understanding for healthcare clinical experience associated with the fire department's paramedic field rotation program.
Council members approved a retainer agreement with a firm for grant lobbying services. They also voted to amend a professional services agreement previously adopted with Gonzalez-Strength and Associates. The company provides engineering, land planning and surveying services related to the installation of pedestrian bridges.
A three-year lease agreement between the city and Senior Connection was approved through September 30, 2026. The property is situated at 304 Park Plaza in Clanton. Senior Connection will be allowed to use it as an assembly area for senior citizens during the lease term. The city has committed to provide $35,000.00 annually. The funding may be amended as needed by council members and contingent upon availability of funding by the city. The city voted not to fund the full-time director position at Senior Connection as of September 30, 2023. The current director is retiring October 1, 2023.
Letters of support for high-speed Internet services were also approved at the meeting presented by Premier Broadband and also Central Access. Council members held the first reading of an ordinance to adopt sections of the International Fire Code as previously approved by the City Planning Commission. They will vote on the matter at the next council meeting.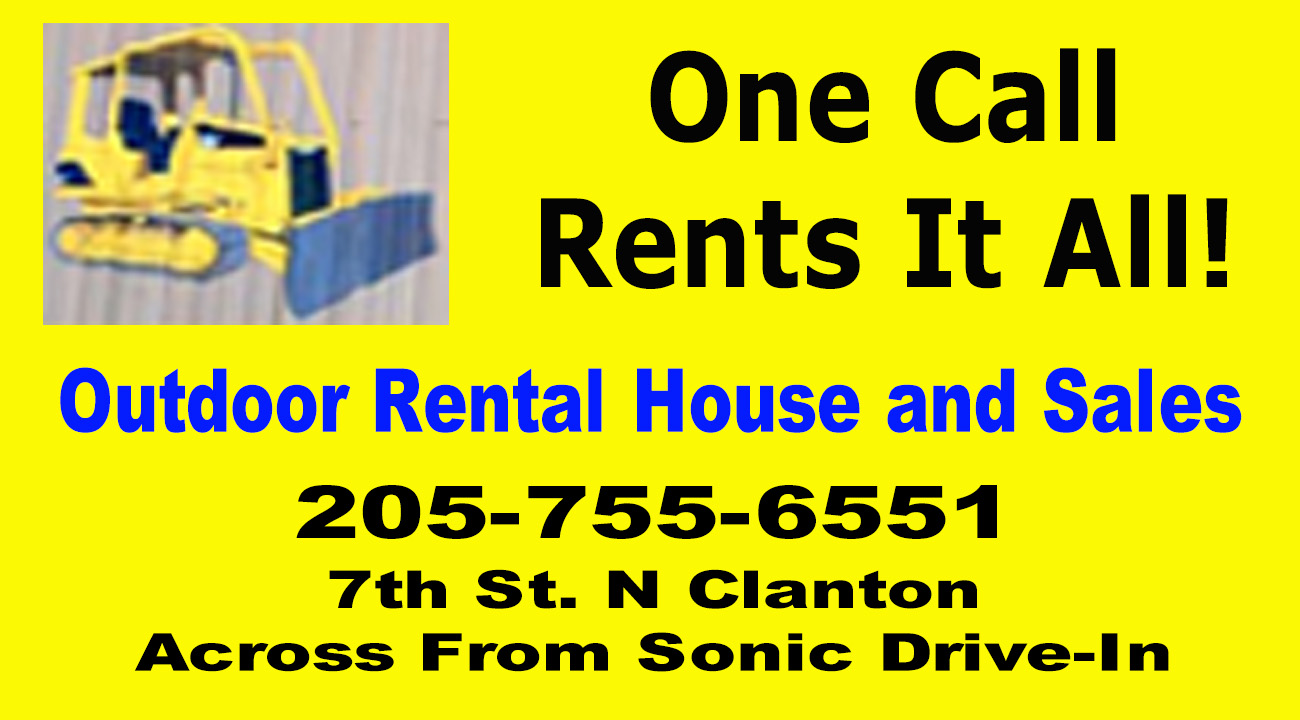 MEMBERS OF THE CHILTON COUNTY ADVISORY COMMITTEE ARE, left to right: Mark McKinnon, Co-Chairman; Tonika Heard, Yolanda Fox, Shanon Hamilton, Brandy Clackley, and Drew Langloh, UWCA President and CEO. United Way of Central Alabama serves Blount, Chilton, Jefferson, Shelby, St. Clair and Walker counties.
Grant Opportunity
In Chilton County
United Way of Central Alabama (UWCA) recently announced its Chilton County Project Grant initiative, through which nonprofits in the county can apply for up to $2,500.00 for short-term and one-time expenses that will have a positive impact on the residents of Chilton County. "We're excited to announce the opening of the application process," said Liz Huntley, UWCA Board Member and Co-Chairman of United Way's Chilton County Advisory Board. "The Chilton County community grant is open to accepting applications for any public entities, registered 501(c)3 nonprofit organizations or community groups."
Grant applications, which are due October 20, may be submitted through UWCA's online grant system. Chilton County's UWCA Advisory Board will evaluate and distribute the grant money after applications are received. The opening of the grant applications was announced at Chilton County's annual UWCA campaign kick-off. This year, Chilton County is aiming to bring its local contributions up to $37,000.00.
"As somebody who is an agency leader, it's good to know that we have other folks out here raising support and bringing awareness to things that are happening in Chilton County," said Mike King, Executive Director of Raleigh's Place and Chairman of Chilton County's United Way Campaign. "For a small county, we have a lot of great things going on."
For more information on the Chilton County Project Grant, or to apply, go to www.uwca.org/grant-opportunities.
---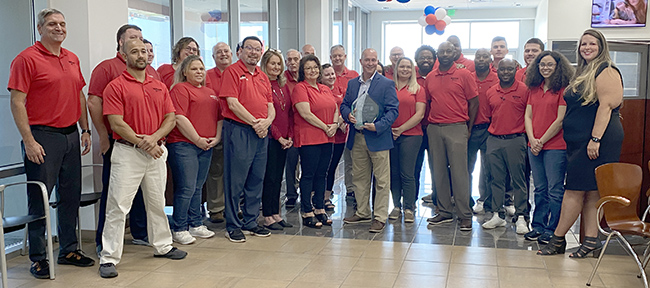 ON MONDAY MORNING, SEPTEMBER 18, MCKINNON NISSAN & Toyota in Clanton was honored and named the Alabama Retailer Of The Year for annual sales of more than $20 million. Rick Brown, President of the Alabama Retail Association (ARA) made the presentation to Mark McKinnon.
Nancy Dennis, of the ARA, said the judges were impressed with the forward thinking strategies of the dealerships. "But, it is the dealerships' support of the community that really sealed the deal. This business donates to schools, athletics, and local charities. Its owner is described as humble and humbly generous."
McKinnon recognized his employees saying, "This is more than a testimony on what I've done. I sincerely mean it when I say I have the best staff and employees that we've ever had. They work hard; they work smart. That is the reason for our success; thank you guys, I appreciate you."
---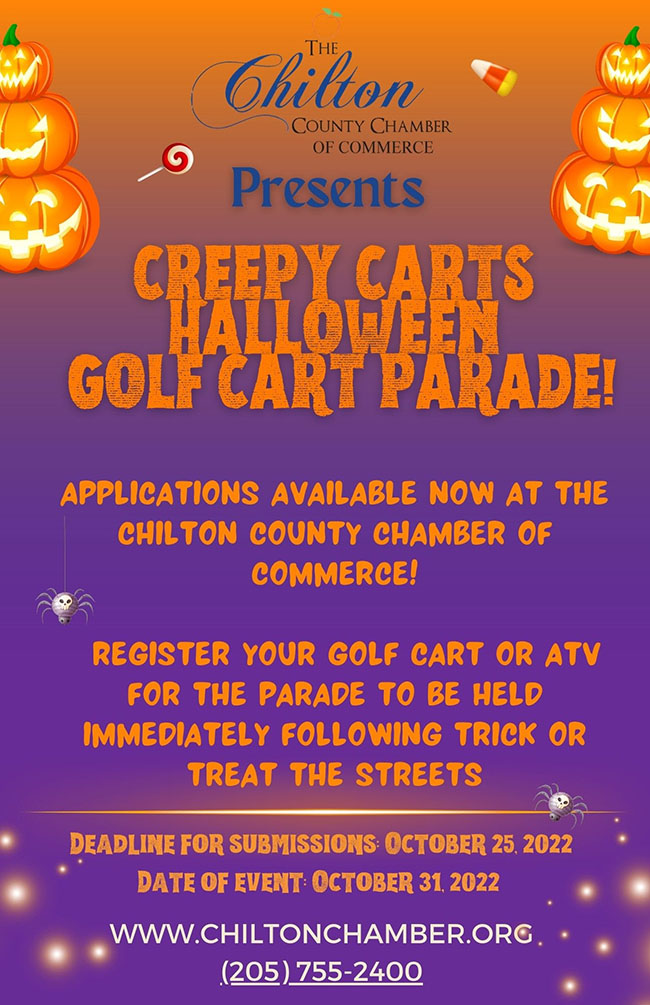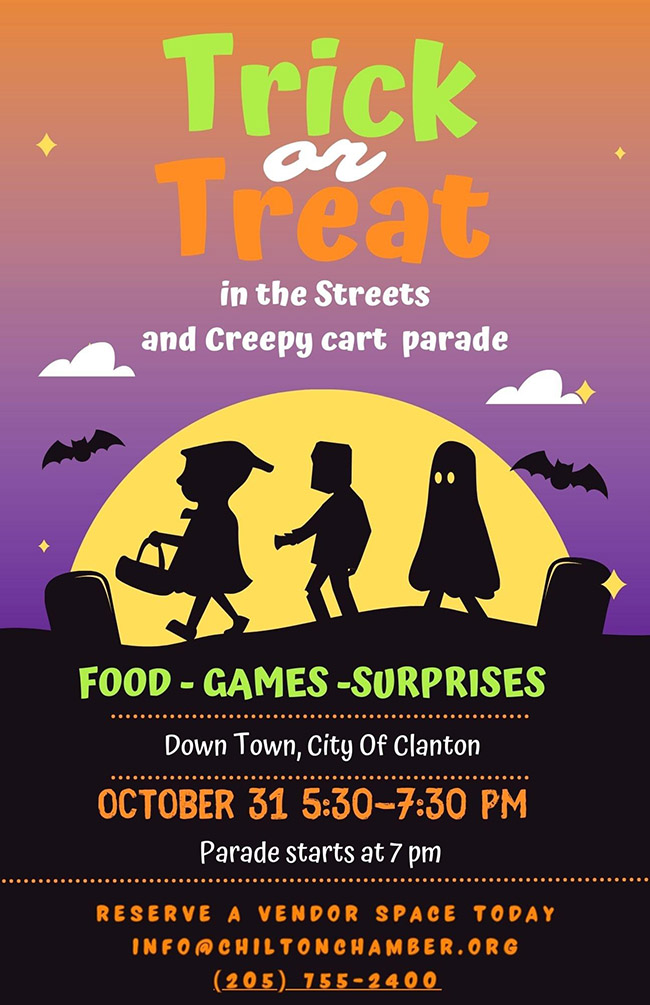 Tickets Now On
Sale For Taste Of
Chilton Event
Tickets for the annual Taste of Chilton County are now on sale for $25.00 each at Senior Connection, Park Plaza Shopping Center in Clanton. The event will be Monday, October 16, from 5:30 until 7:30 p.m.
The event is presented each year by the Rotary Club of Chilton County and Senior Connection. If you would like to be a vendor or sponsor call 205-722-8227.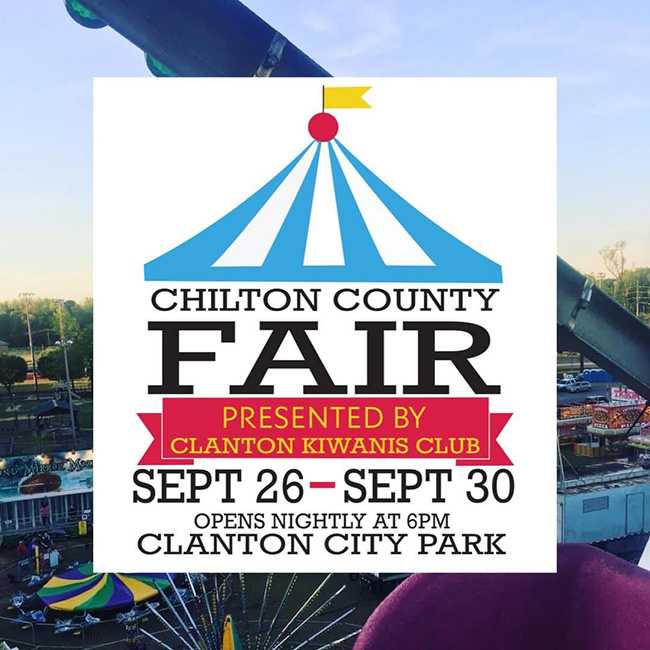 Clanton Fire
Department
Incidents
September 1, 2023

100 Block Rockett Avenue-Chest Pain
900 Block New Harmony Road-Fall
100 Block Burkhalter Street-Fall
1000 Block Coodey Road-Chest Pain
2600 Block Lay Dam Road-Motor Vehicle Accident
1600 Block Mt. Pleasant Road-General Illness
100 Block Marie Street-Chest Pain
September 2, 2023
900 Block 1st Avenue-Fall
200 Block Airport Road-Traumatic Injury
100 Block Lilla Avenue-Fire Alarm
300 Block Medical Center Drive-Fire Alarm
2100 Block 7th Street South-Difficulty Breathing
September 3, 2023
400 Block Inverness Drive-Seizure
1600 Block 2nd Avenue North-Blood Pressure Check
300 Block Smith Street-General Illness
1700 Block 7th Street North-Brush Fire
100 Block Marie Street-Natural Gas Leak
1700 Block Lay Dam Road-Altered Mental Status
September 4, 2023
300 Block Medical Center Drive-Difficulty Breathing
800 Block Golf Drive-Unresponsive
I65 205 Exit South Bound-Motor Vehicle Accident
100 Block Hinkle Road-Abdominal Pain
September 5, 2023
700 Block 8th Street North-General Illness
1200 Block 7th Street South-Overdose
900 Block Frances Circle-Chest Pain
100 Block Crestview Drive-Fall
September 6, 2023
800 Block Lake Mitchell Road-Motor Vehicle Accident
100 Block 1st Street South-Public Assist
300 Block Thrash Road-Altered Mental Status
100 Block 1st Street South-General Illness
September 7, 2023
800 Block Ashley Court-Abdominal Pain
1400 Block 7th Street South-Chest Pain
100 Block Thompson Avenue-Public Assist
20 Block 4th Avenue South-General Illness
Jackson Avenue and Enterprise Road-Motor Vehicle Accident
300 Block Smith Street-Difficulty Breathing
1500 Block Kincheon Road-Medical Alarm
4000 Block Gowan Road-Fall
700 Block Keystone Drive-General Illness
300 Block Edgewood Street-Unresponsive
2300 Block 7th Street South-Seizure
100 Block Avalon Way-Unresponsive
September 8, 2023
300 Block Medical Center Drive-Unresponsive
800 Block 17th Avenue North-General Illness
300 Block Medical Center Drive-General Illness
200 Block Marion Avenue-Chest Pain
September 9, 2023
4th Avenue North and 11th Street-Motor Vehicle Accident
900 Block 3rd Avenue South-General Illness
1000 Block 7th Street South-Smoke Investigation
September 10, 2023
100 Block Morris Avenue-General Illness
1400 Block 7th Street South-Motor Vehicle Accident
300 Block Thrash Road-Public Assist
300 Block Thrash Road-Public Assist
600 Block Clanton Marketplace-Unresponsive
September 11, 2023
700 Block 16th Avenue North-Brush Fire
2200 Block 7th Street South-Chest Pain
900 Block Judge Avenue-Chest Pain
September 12, 2023
100 Block Peachtree Lane-General Illness
100 Block Battles Circle-Altered Mental Status
800 Block Temple Road-Allergic Reaction
4th Avenue North and 6th Street-Motor Vehicle Accident
September 13, 2023
20 Block Vinson Place-Assault
800 Block Scott Drive-General Illness
4th Avenue North and 15th Street-Police Matter
900 Block Lacy Street-Brush Fire
1500 Block 15th Place-Assault
300 Block Smith Street-General Illness
September 14, 2023
900 Block Wilson Road-Public Assist
1000 Block Cobblestone Drive-General Illness
1200 Block 7th Street-Abdominal Pain
4000 Block Gowan Road-Motor Vehicle Accident
1400 Block 7th Street South-Odor Investigation
900 Block 8th Street North-Diabetic Emergency
800 Block Scott Drive-General Illness
20 Block 2nd Avenue South-Altered Mental Status