Welcome To Chilton County News in Clanton, Alabama, located in the center of the State of Alabama in the Heart Of Dixie.
This web site contains local Peach Country information, news and happenings about the people of
Clanton, Jemison, Thorsby, Maplesville, Isabella, Verbena and Cooper in Chilton County, Alabama.
"Chilton County's Best-Read Weekly Community Newspaper"
RECENT NEWS FROM AROUND CHILTON COUNTY!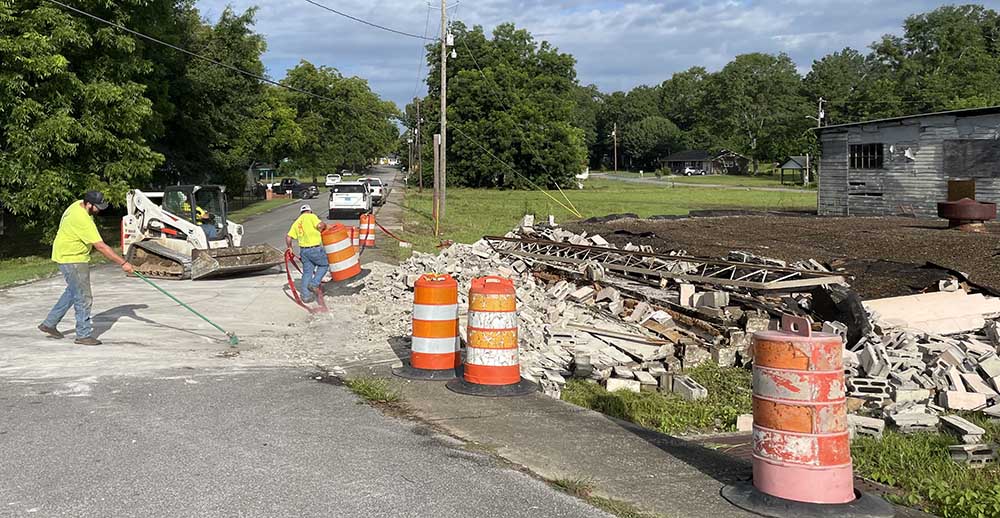 City workers clean the street, on Wednesday, July 14, after this old building collapsed. There were no injuries. The building was no longer being used and was located at the corner of First Avenue and Enterprise Road in Clanton.
Weaver Elected To Senate
Former State Representative April Weaver was elected to represent District 14 in the Alabama State Senate on Tuesday, July 13. She was elected to the seat vacated by Cam Ward upon his appointment by Governor Kay Ivey as director of the Alabama Bureau of Pardons and Paroles. Senator Weaver is the first Republican female to serve in the Senate since 2010. "I am honored that the people of District 14 have placed their trust in me to be their voice of representation in the Senate," said Weaver. "I pledge to put their interests at the forefront of my work each day while also fighting for and preserving our conservative rights and freedoms. As a lifelong resident of this district, I know the people and the communities, and I will work my hardest to enhance their quality of life and see that our district is positioned to flourish."
"As the only Republican woman serving in the Alabama Senate, I am excited to be in a position to continue to fight for our conservative values. I look forward to working with my new Senate Republican colleagues to accomplish these goals. Thank you to the people of District 14 for electing me to serve as your senator. I vow to work hard on your behalf and make certain that your voices are heard in the state legislature."
President Pro Tem Greg Reed (R-Jasper) and Majority Leader Clay Scofield (R-Guntersville) made the following statements commending Weaver on her victory: "I am very excited to have the opportunity to work alongside Senator April Weaver, and I congratulate her on her election. Senator Weaver has laid out her common sense, conservative vision to the voters of District 14, who have put their trust in her to represent them in the Senate," Reed said. "I look forward to enjoying the skills she will bring to our body as we work to improve the lives of Alabamians."
"The Senate Republican Caucus has been in serious need of a strong female force, and Senator April Weaver is exactly the woman to fill that role. Our Caucus will benefit tremendously by having a leader who can represent the voices of the countless female Republicans across our state," said Scofield. "I applaud Senator Weaver on her successful campaign and tremendous achievement, and I look forward to the fresh perspective she will bring to the table as a Republican woman in the Senate."
Weaver served in the House of Representatives from 2010-2020, representing Alabama's 49th District. She was then appointed by President Donald Trump as regional director of the United States Department of Health and Human Services (HHS) for Region IV. Weaver's service in the Senate is effective immediately. She took the Oath Of Office on Wednesday, July 14.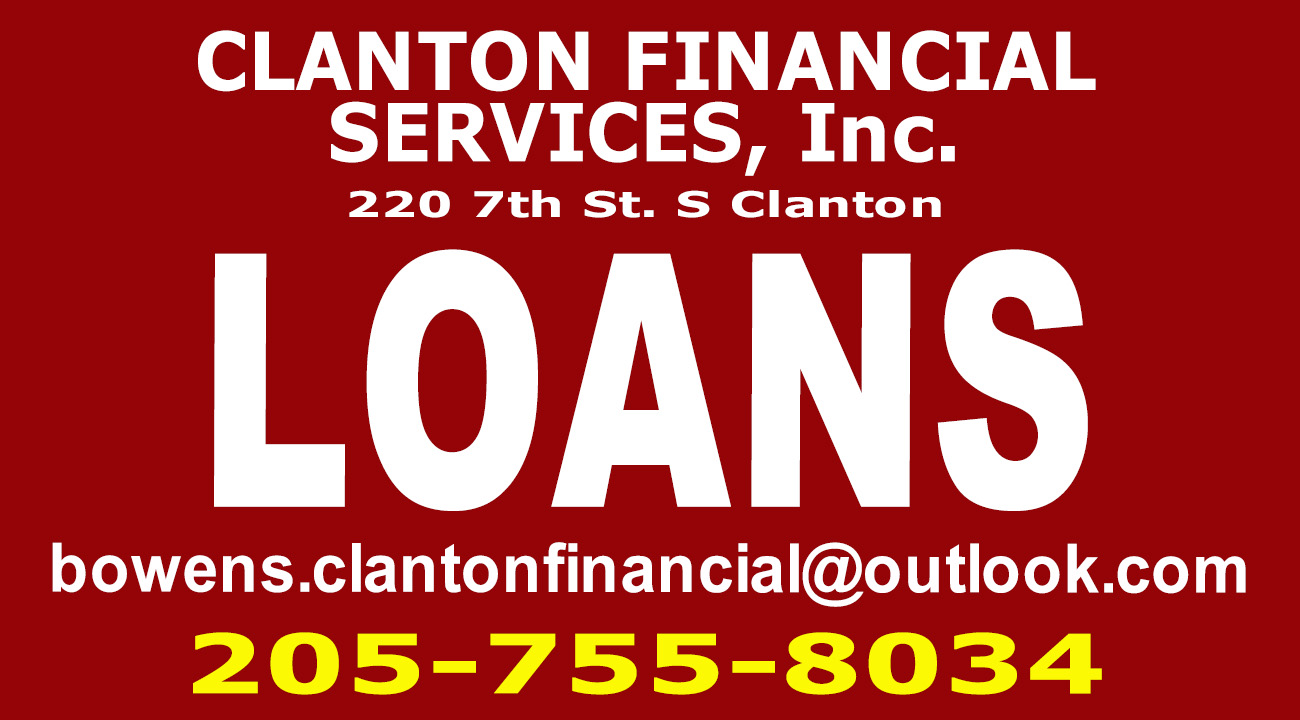 Ian Velasquez is the new new youth minister at Clanton First United Methodist Church. He is a Chilton County native and he grew up in the FUMC DV8 Youth Ministry during high school when Jeff Herron was serving as youth minister.
Most recently, Velasquez has served as music director at Mulberry Baptist Church. He is a graduate of Auburn University and is continuing his education in worship studies at Liberty University. Married to Mary Katherine they are expecting their first child this fall.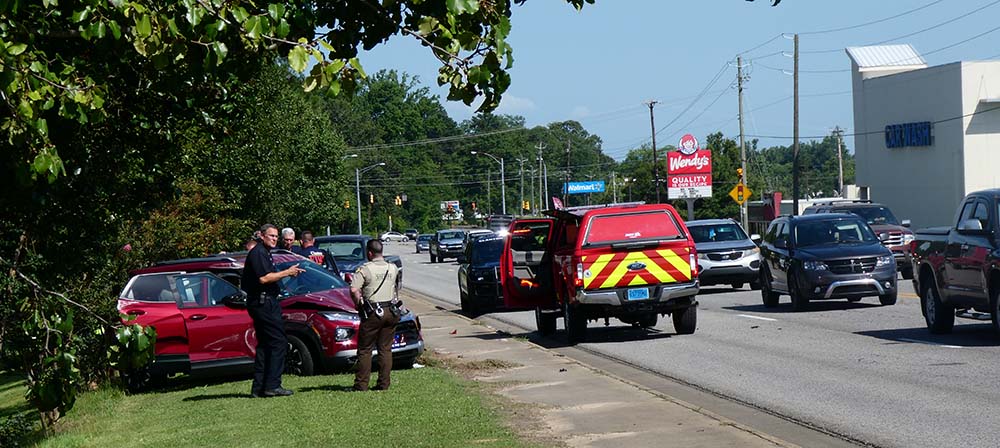 A two-car accident happened Thursday, July 15, around 4:00 p.m., on Highway 31 South in front of the CCHS football practice field. The extent of injuries is not known at this time.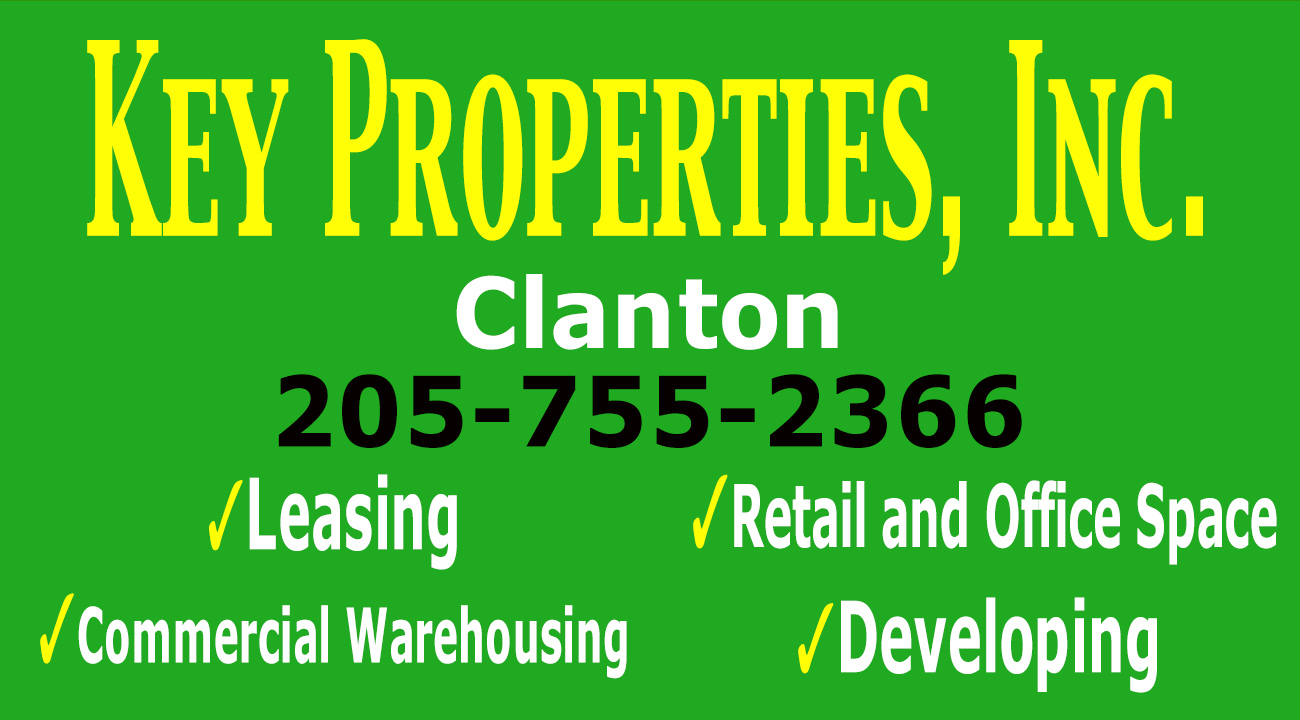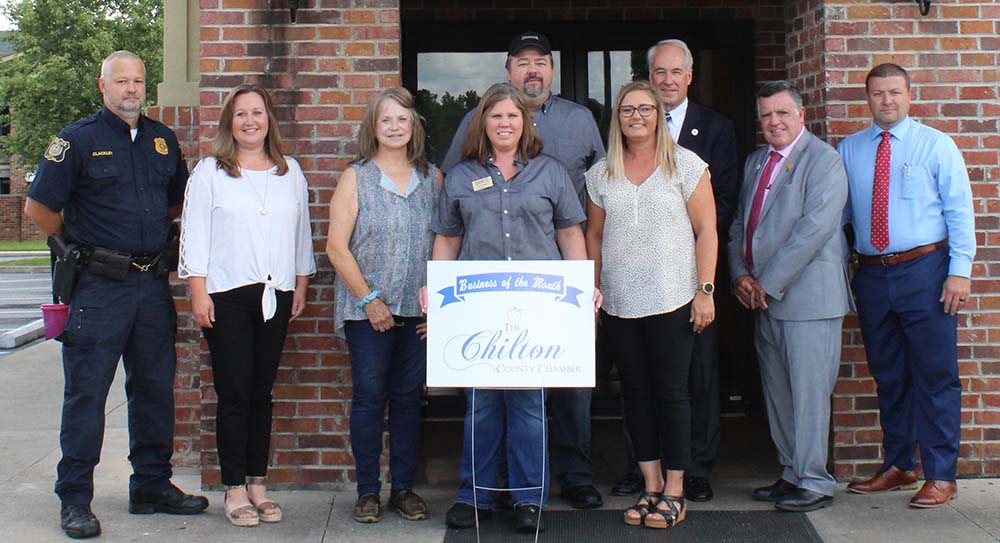 The Chamber of Commerce recognized Shoney's Restaurant as the July Business of the Month on Thusday, July 15. Shoney's was opened by Dr. Curtis and Beverly Baker in 1990 and has served residents and guests of Clanton and Chilton County since. They attribute the restaurant's success to the hard work and dedication of the management and staff. Shoney's is located at 950 Lake Mitchell Road in Clanton. They offer menu items plus all day buffets.
Pictured, left to right: Cpt. David Clackley, Clanton Police Department; Brandy Clackley, Chamber of Commerce; Beverly Baker, Shoney's Owner; Stefanie Richards, Shoney's Assistant Manager; Craig Driver, Shoney's General Manager; Rachel Martin, Chamber of Commerce Director; Billy Singleton, Clanton City Council; Jeff Mims, Clanton Mayor and Chief Erick Smitherman, Clanton Police Department.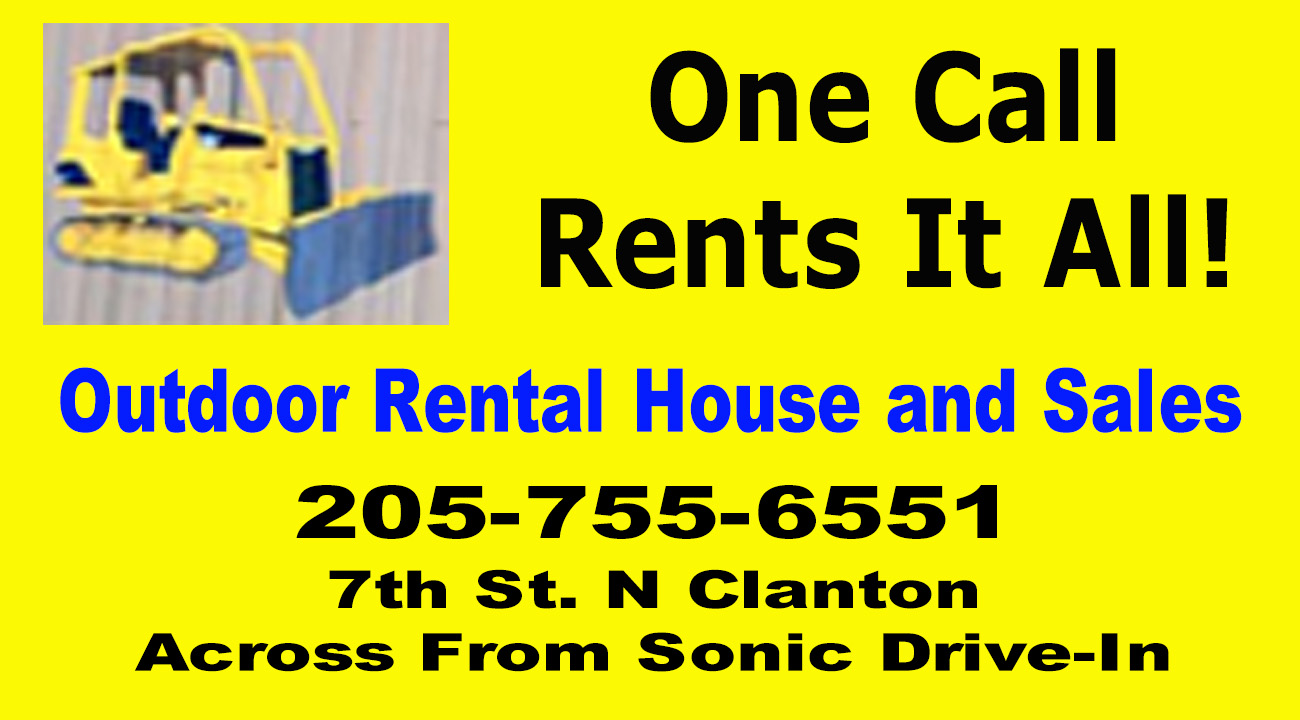 Distinguished Young Woman

The 2022 Distinguished Youth Woman of Chilton County is Evelyn Cleckler, daughter of Arnold and Dana Cleckler, pictured center. At left is Mary Beth Hall, First Alternate, daughter of Kenny and Donna Hall, and at right is Charlotte Blencowe, Second Alternate, daughter of Stephen and Jennifer Blencowe.
Clanton Fire Department Incidents
July 1, 2021
100 Block Cedarbrook Drive-Stroke
500 Block 7th Street South-Motor Vehicle Accident
2500 Block 7th Street South-Fire Alarm
1600 Block 7th Street North-Vehicle Fire
3000 Block 7th Street North-Fall
300 Block 8th Street North-Motor Vehicle Accident
600 Block Thrash Road-Medical Alarm
1400 Block 7th Street South-Police Matter
400 Block Kendal Estates Place-General Illness
200 Block 7th Street South-Public Assist
4000 Block Gowan Road-Fall
800 Block Scott Drive-Unresponsive
900 Block Lake Mitchell Road-Overdose
July 2, 2021
800 Block 7th Avenue North-Smoke Investigation
900 Block Lake Mitchell Road-Police Matter
300 Block Ann Avenue-Fall
1400 Block 7th Street South-Unresponsive
2000 Block Big M Boulevard-Police Matter
July 3, 2021
1900 Block Baker Holley Road-Abdominal Pain
2200 Block 7th Street South-MVC
200 Block Augusta Street-Public Assist
200 Block Willis Circle-Bleeding Non Traumatic
1500 Block 15th Place-Seizure
1900 Block 7th Street North-General Illness
300 Block City Street-Fall
July 4, 2021
500 Block 7th Street South-Syncope
200 Block Inverness Drive-Chest Pain
300 Block City Street-General Illness
July 5, 2021
2000 Block Lay Dam Road-Helicopter Landing Zone
1400 Block 2nd Avenue North-Fall
I65 206 Mile Marker North Bound-Motor Vehicle Accident
I65 207 Mile Marker North Bound-Vehicle Fire
100 Block Hinkle Road-Chest Pain
July 6, 2021
I65 208 Mile Marker North Bound-Motor Vehicle Accident
200 Block Buck Circle-Difficulty Breathing
20 Block 3rd Avenue South-General Illness
200 Block Buck Circle-General Illness
1500 Block 7th Street South-Diabetic Emergency
2100 Block 7th Street North-Chest Pain
100 Block Baker Avenue-Altered Mental Status
3300 Block Lay Dam Road-General Illness
2500 Block 7th Street South-General Illness
July 7, 2021
3000 Block 7th Street North-General Illness
800 Block 14th Avenue North-Unresponsive
July 8, 2021
500 Block Enterprise Road-General Illness
200 Block Louise Street-General Illness
300 Block Medical Center Drive-General Illness
July 9, 2021
100 Block Kemp Street-General Illness
2200 Block 7th Street South-Vehicle Fire
1100 Block Lay Dam Road-Motor Vehicle Accident
2200 Block 7th Street South-General Illness
2200 Block Temple Road-General Illness
July 10, 2021
300 Block Parrish Avenue-Public Assist
100 Block 11th Street North-General Illness
200 Block Price Drive-Chest Pain
2100 Block 7th Street North-Syncope
100 Block Park Drive North-Public Assist
400 Block 11th Street North-Syncope
100 Block Ollie Avenue-General Illness
July 11, 2021
2300 Block 7th Street South-Seizure
3800 Block Old Henry Road-Childbirth
Enterprise Road and Kicheon Road-Vehicle Fire
July 12, 2021
10 Block Park Drive North-General Illness
1100 Block Duren Road-General Illness
1800 Block Lay Dam Road-Allergic Reaction
July 13, 2021
2000 Block 4th Avenue North-General Illness
1300 Block 4th Avenue South-Seizure
3000 Block 7th Street North-Difficulty Breathing
100 Block Coker Street-Assault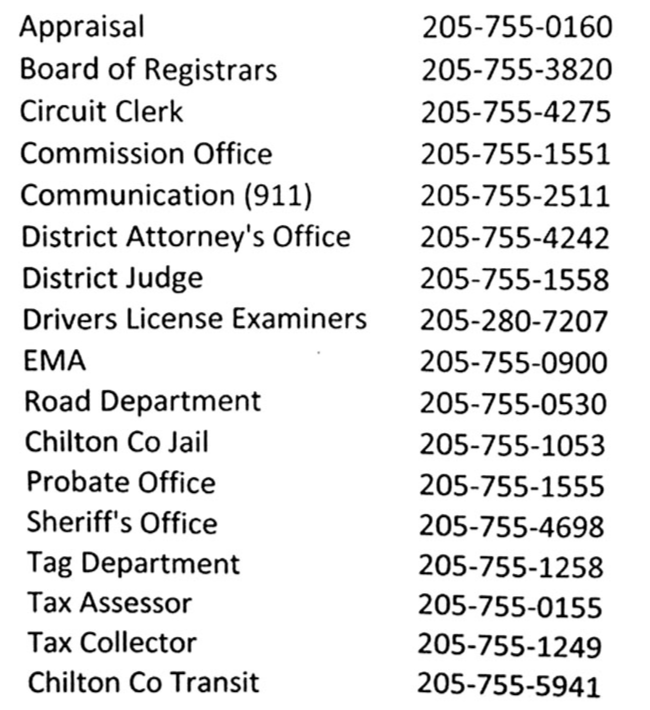 Chilton County Peach
Festival Began In 1947
Read some of the history here: