Welcome To Chilton County News in Clanton, Alabama, located in the center of the State of Alabama in the Heart Of Dixie.
This web site contains local Peach Country information, news and happenings about the people of
Clanton, Jemison, Thorsby, Maplesville, Isabella, Verbena and Cooper in Chilton County, Alabama.
"Chilton County's Best-Read Weekly Community Newspaper"
RECENT NEWS FROM AROUND CHILTON COUNTY!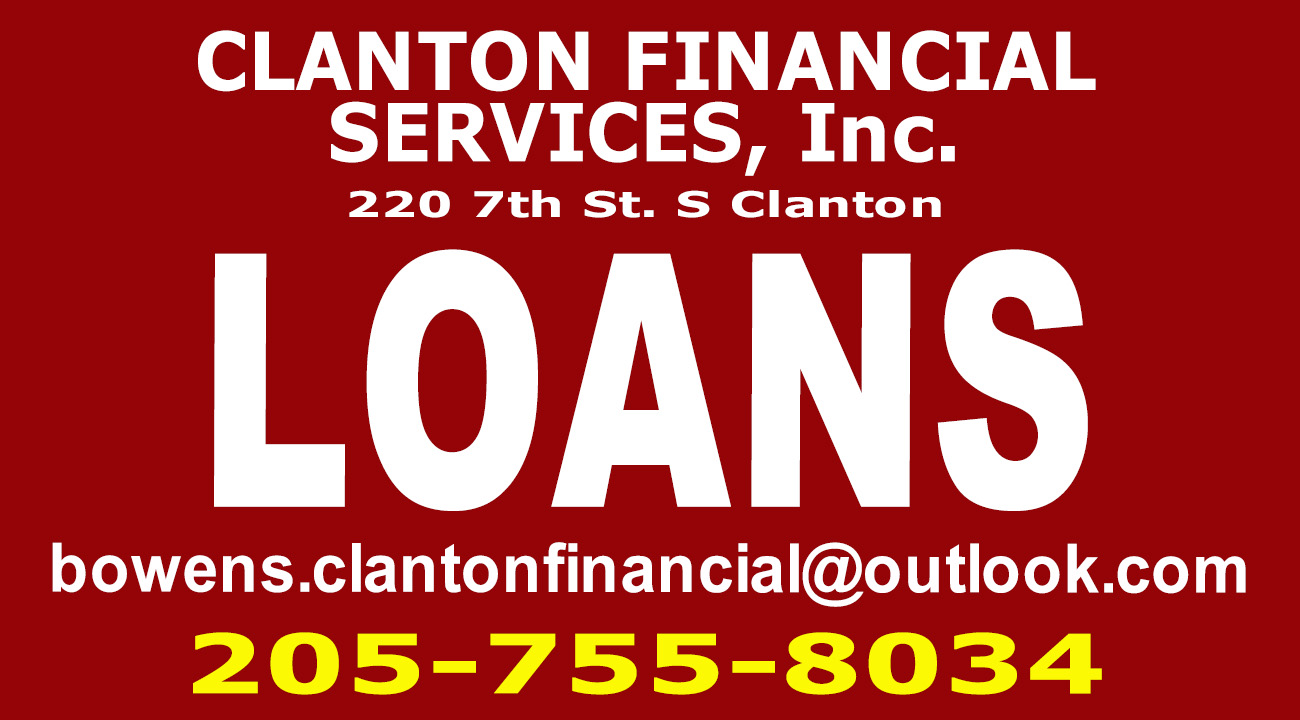 Clanton Receives Money
For Road Construction
By Becky Tucker, News Reporter
An announcement was made last week that the City of Clanton will receive $685,583.00 from the Alabama Transportation Rehabilitation and Improvement Program-II. The money will be used to make a new entrance to Country Club Drive and Poplar Springs Road from Highway 31. Mayor Jeff Mims set the road improvement as a priority when he took office in 2020 and the grant from this grant money will accomplish that goal. Matching funds from the city will be $116,022.00, making the total project price $801,605.00.
The current entrance to the two roads will be closed off and the new entrance will be at the traffic light located just to the south. Numerous wrecks have occurred at the current intersection. Having the entrance at the traffic light should alleviate school traffic issues, as well as making left turns easier because there are turn lanes at the light.
Additional property will have to be purchased to complete the roadway from Highway 31 to Poplar Springs Road and the process will take some time to complete.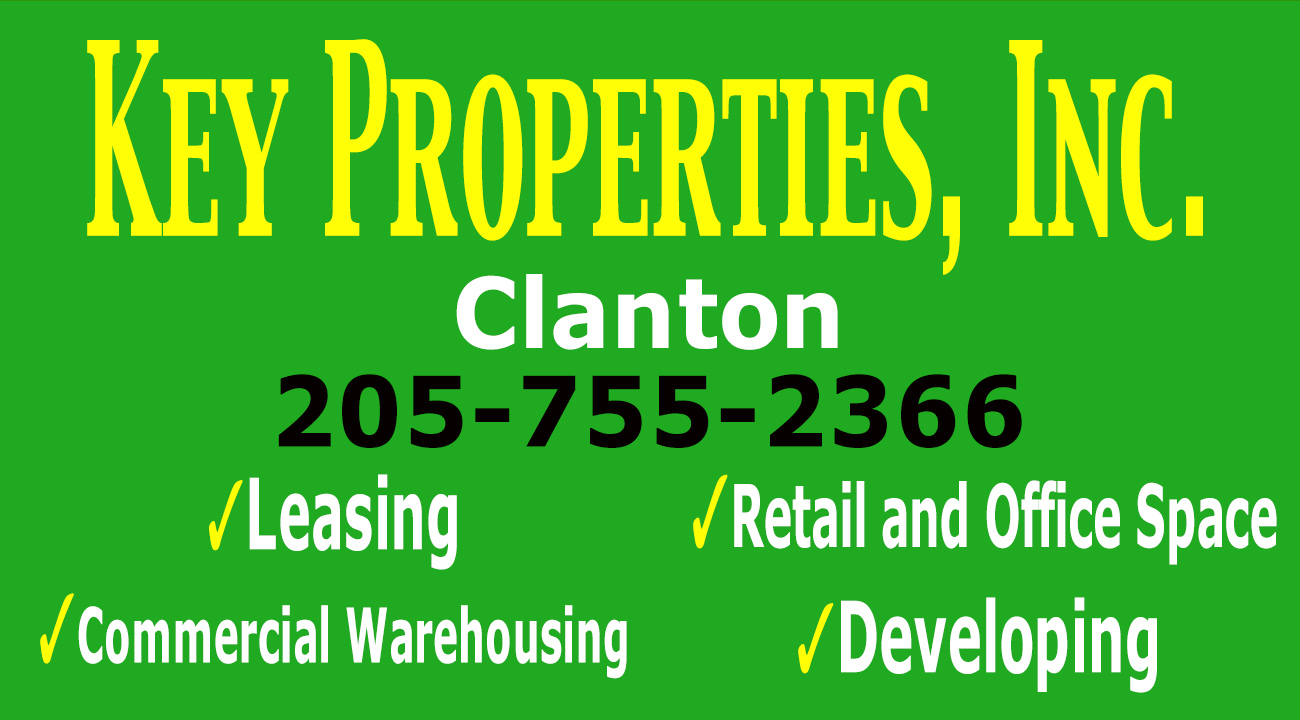 Garbage Rates Increase
For Citizens In Clanton
By Becky Tucker, News Reporter
The City of Clanton is changing all household garbage collection services to Amwaste, a Matter Management Company. The mayor and city council members voted at a meeting in 2021 to join the Cahaba Solid Waste Disposal, who in turn, selected Amwaste as its vendor for garbage collection.
Household garbage will be collected twice per week beginning February 1. Both collections will be transported to Montgomery where it will be separated and sorted to be reused for various products and fuels. All household waste and recyclables can be bagged and placed in the same garbage cart.
The City of Clanton will continue providing yard waste and rubbish collection services and those items do not need to be included in garbage carts.
Amwaste utilizes a side loader garbage truck with a mechanical arm. Garbage carts must be placed by the roadside, free from any obstacles. They need to be in place no later than 6:00 a.m. on your service days. A complete list of important information can be found on page 8 of this issue.
The city will no longer provide dumpster services. Anyone who has a dumpster can choose to contract with Amwaste or any company of their choosing.
Residents will see an increase of $5.00 per garbage cart to their current monthly fee. Those who are currently provided backdoor service, this will not change.
A letter will be sent from Amwaste detailing new collecting days, as well as some other information.
First Snow Of The Year
Much of Chilton County received a dusting of snow early Sunday morning, January 16. Shown above is Clanton Fire Station Number 3 at the I-65 212 exit. Accumulation was less than half-an-inch in most places.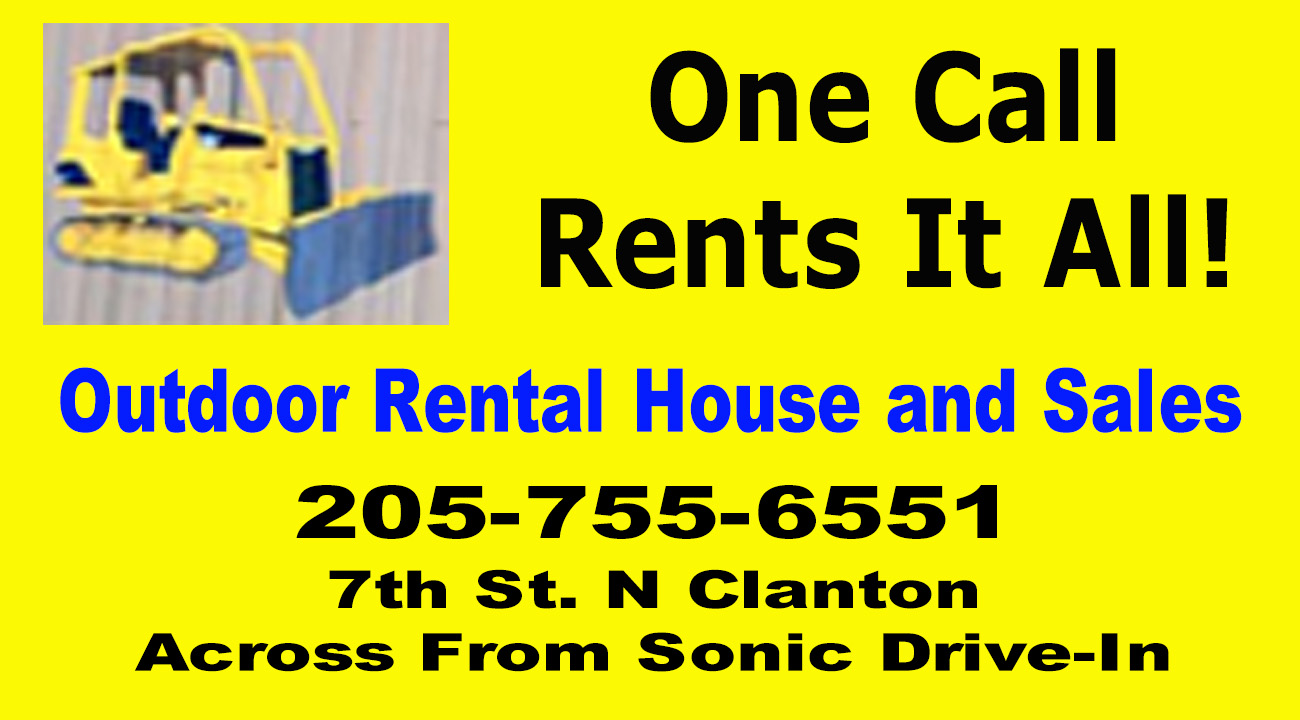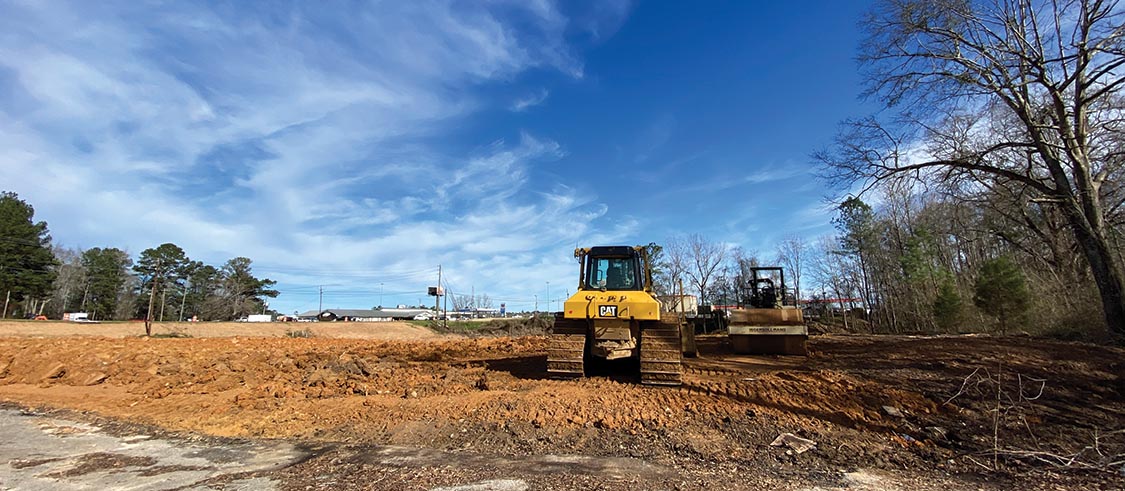 Coffee Shop
Preparation has begun on Highway 31 South in Clanton for the new Starbucks location. A second building will also be located on the site where a future business can locate. Two coffee shops are slated to be built this year in Clanton. The second will be located at the corner of Highway 31 and Poplar Springs Road.
Register Now For
Senior Connection
Health Fair And Cook-Of
f
Senior Connection will present it's Chili Cook-off and Health Fair on February 5.
Entry fee is $25.00 for the cook-off and booth space for the Health Fair is $25.00.
Email chiltonseniorconnection@gmail.com or call 205-755-8227 for more information. You may also go by Senior Connection, located in the Clanton Park Plaza Shopping Center, to register.
Annual Meeting
At Union Grove
The Union Grove Community Cemetery Board will hold its annual meeting on Saturday, February 5, at 12:00 noon. The meeting will be held in the fellowship hall of Union Grove Baptist Church. You are asked to attend if you have loved ones buried in the cemetery.
If you are unable to attend and would like to contribute for the maintenance of the cemetery, you may send your donation to: Union Grove Community Cemetery, 11935 County Road 42, Jemison, AL 35085.
Mims Retires With
River Bank & Trust
A retirement reception will be held at River Bank & Trust for Steve Mims who, after a 48 year career, has retired from banking. The event will be held on Sunday afternoon, January 9, from 2:00 until 4:00 at River Bank & Trust, 620 Second Avenue North, Clanton.

Mims began his career at First National Bank, which was later Colonial Bank, in Clanton. In 1995, he began his career with Peoples Savings Bank, which later became Peoples Southern Bank, and now is River Bank & Trust. "I have been fortunate to have worked with a lot of good people in my banking career," he said. He ended his banking career with River Bank & Trust on Friday, December 31.
To RSVP, email thelfinstine@river.bank or call 205-755-2240.
Maddox Retires From
Clanton Police Force
Clanton Mayor Jeff Mims gave special recognition to Police Officer Keith Maddox at the City Council meeting held December 22. "I want to tell you, and everyone else, how much I admire you," Mims said. "I've been your friend for years now, we went to school together. I thank you for the job you have done. The city will always be in your debt. I appreciate the time you have been here." Maddox was honored with a retirement ceremony on Wednesday, December 29, at City Hall. Maddox has 38 years in law enforcement.
At the retirement ceremony, Jay Edwards was also recognized for his years of service to the City of Clanton. Edwards has 27 years of service with several law enforcement agencies and will retire February 1.
Clanton Fire Department Incidents
January 1, 2022

2800 Block 7th Street North-Difficulty Breathing
300 Block 1st Street North-Motor Vehicle Accident
1600 Block Mt. Pleasant Road-Difficulty Breathing
January 2, 2022
3000 Block 7th Street North-Electrical Fire
3000 Block 7th Street North-Public Assist
2000 Block 7th Street South-General Illness
20 Block 2nd Avenue South-Chest Pain
600 Block 1st Avenue-Difficulty Breathing
2000 Block 7th Street South-General Illness
100 Block Cobblestone Dive-Medical Alarm
January 3, 2022
5200 Block County Road 41-Difficulty Breathing
5200 Block County Road 41-General Illness
200 Block Louise Street-Stroke
I65 208 Exit South Bound-Motor Vehicle Accident
January 4, 2022
1500 Block 15th Place-Fall
2400 Block Big M Boulevard-Unresponsive
100 Block Price Drive-Fuel Spill
100 Block Corbin Street-Altered Mental Status
100 Block Medical Center Drive-Difficulty Breathing
1400 Block Enterprise Road-Public Assist
I65 208 Exit South Bound-Motor Vehicle Accident
1000 Block 1st Avenue-Difficulty Breathing
Samaria Road and Old Samaria Road-Motor Vehicle Accident
January 5, 2022
800 Block Mt. Pleasant Road-Syncope
200 Block Airport Road-Fall
20 Block 2nd Avenue South-General Illness
900 Block 7th Street South-Smoke Investigation
100 Block Ollie Avenue-Unresponsive
January 6, 2022
20 Block 2nd Avenue South-Chest Pain
1600 Block Mt. Pleasant Road-Motor Vehicle Accident
200 Block Louise Street-General Illness
900 Block 7th Street South-General Illness
300 Block Arby Drive-Motor Vehicle Accident
2100 Block Lakeview Heights-Difficulty Breathing
January 8, 2022
3000 Block 7th Street North-Chest Pain
600 Block Inverness Drive-Chest Pain
20 Block 2nd Avenue South-General Illness
100 Block Fawn Drive-Chest Pain
January 9, 2022
300 Block Smith Street-Seizure
300 Block 14th Street South-Assault
1300 Block 4th Avenue North-Difficulty Breathing
1500 Block Westlyn Avenue-Public Assist
January 10, 2022
300 Block City Street-Chest Pain
20 Block 2nd Avenue South-Difficulty Breathing
300 Block City Street-General Illness
300 Block City Street-General Illness
I65 205 Exit-Motor Vehicle Accident
2200 Block 4th Avenue North-Structure Fire
100 Block Thompson Avenue-Fall
January 11, 2022
700 Block Inverness Drive-General Illness
600 Block Inverness Drive-Chest Pain
100 Block Peachtree Lane-Assault
4th Avenue North and 7th Street-Motor Vehicle Accident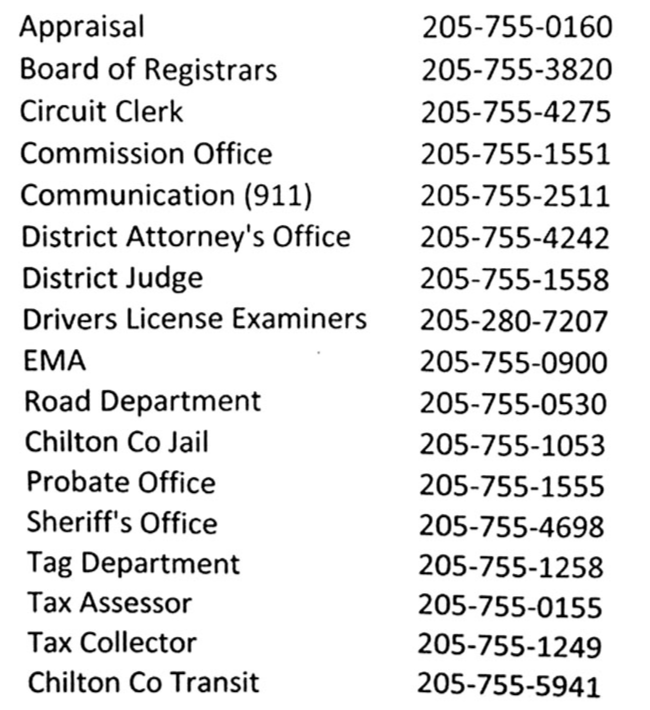 Chilton County Peach
Festival Began In 1947
Read some of the history here: