Welcome To Chilton County News in Clanton, Alabama, located in the center of the State of Alabama in the Heart Of Dixie.
This web site contains local Peach Country information, news and happenings about the people of
Clanton, Jemison, Thorsby, Maplesville, Isabella, Verbena and Cooper in Chilton County, Alabama.
"Chilton County's Best-Read Weekly Community Newspaper"
RECENT NEWS FROM AROUND CHILTON COUNTY!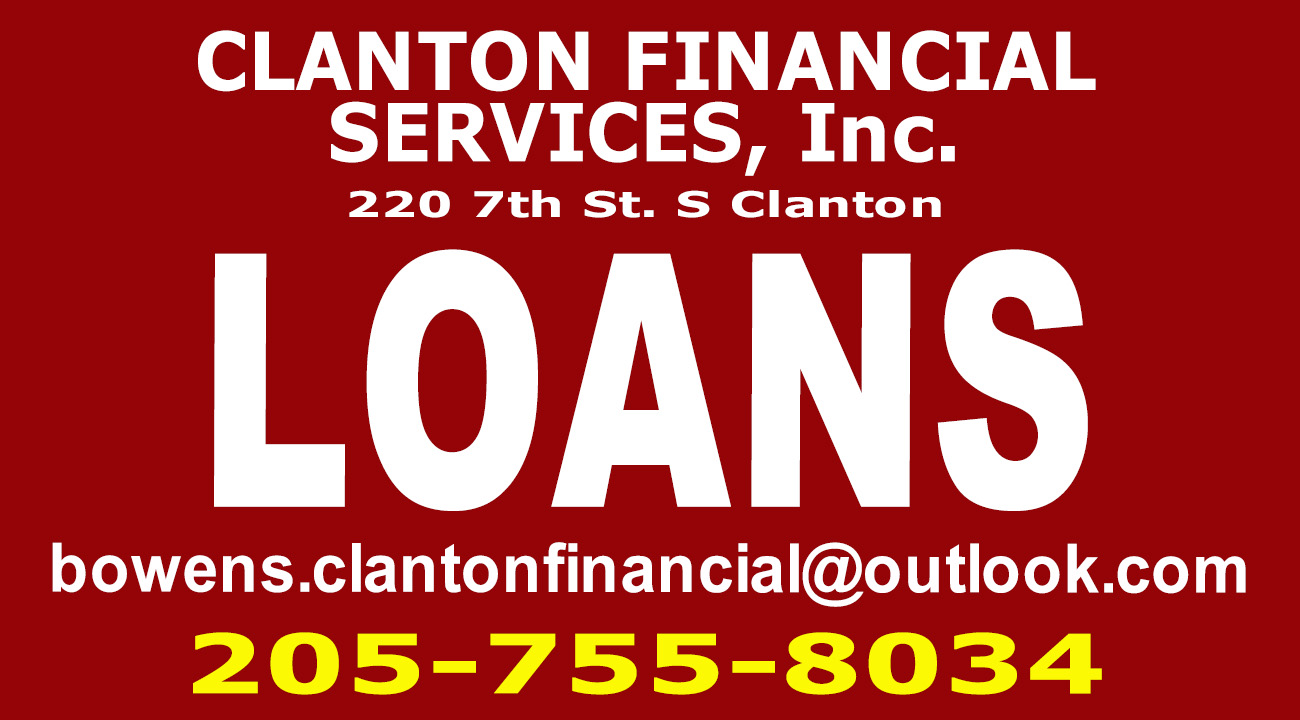 The Clanton Lions Club, along with other businesses and individuals have donated funds the Thorsby FFA National Trip. The group is traveling to compete in the 94th National FFA Convention to be held in Indianapolis, Indiana Wednesday, October 27-30. They will be competing for a National Title inDairy Evaluation, Meats Evaluation, Nursery/Landscape and Vet Science. There are four teams who will be competing. The Thorsby FFA appreciates everything that everyone has done to make their trip possible.
Front row, left to right: Chris Speaks, Clanton Lions Club; Presley Raye Knighton, Elizabeth Cochran, Tori Mims, Haley Maddox, Ethan Traywick, Cassie Knox, Kendall Braswell, Brian Lucas, FFA Advisor; and Alan Childress, Lions Club President. Back row, left to right, Glenn McGriff, Britt Culpepper, David McCary, Tony Hughes and Cory Clements, Thorsby High School Principal.
This home on County Road 59 in Verbena caught fire during the night of Wednesday, October 20. No one was injured in the blaze, but the home was a total loss.
FOOTBALL SCORES
Benjamin Russell 28 -- CCHS 14
Luverne 48 -- Thorsby 6
Maplesville 61 -- Verbena 20
Isabella 62 -- Central, Coosa 0
Trick-Or-Treat
The Streets
Saturday, October 30, from 5:00 until 7:00 p.m. the Chilton County Chamber of Commerce will host the annual Trick-or-Treat the Streets event in downtown Clanton. There will be a live DJ and costume contest.
Open House
Tuesday, November 9, from 6:00 until 8:00 p.m. the Chilton County Chamber of Commerce invites you to attend Open House for Care Net Pregnancy Resource Center located at 5 Village Square in Clanton. Light Refreshments will be served.
Isabella High School celebrated Homecoming Friday, October 8. The Homecoming Queen and her Court are, above, left to right: Stella Traywick, Ashlyn Bohannon, Jaiden Cummings, Sadie Simon, Queen; Lexi Higgins, and Sara Thomas.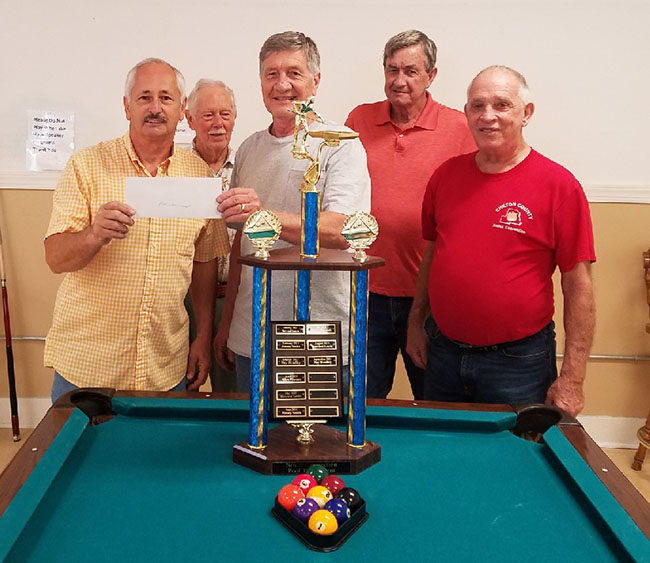 The October Pool Tournament winner at Senior Connection is Bill Price. Left to right: Howard Lewis,Charles Hay, Price, Ray Headley, and Jimmy Smith. Not pictured is Zed Price.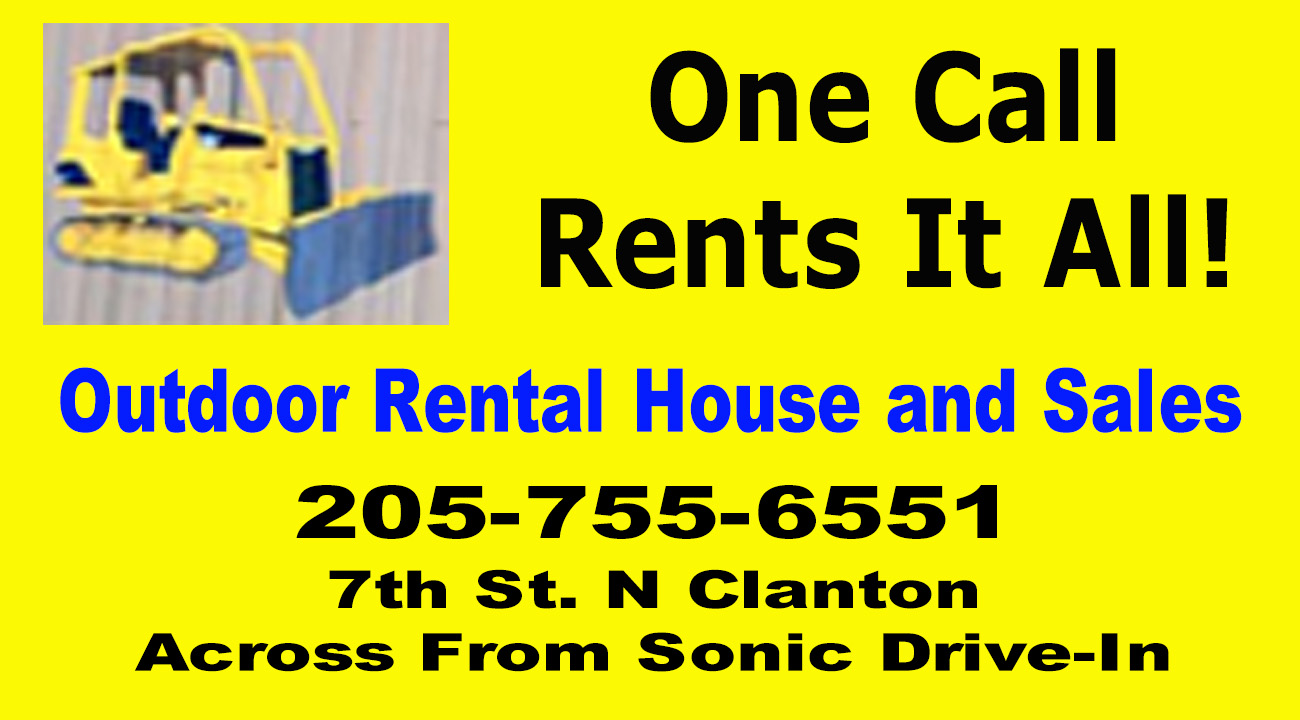 The delivery app WAITR is now serving Chilton County with over 17 local restaurant partners. The Chilton Chamber of Commerce hosted a ribbon cutting at one of their restaurant partners, Neighborhood Grill on Thursday, October 21. On hand was Nicole Beck of WAITR along with Neighborhood Grill owner Jason Lea, Neighborhood Grill staff and Chamber staff.
Thorsby's Swedish Festival Parade was held Saturday, October 9 at 9:00 a.m. and the new Swedish Queens had a prominent place in the event. Left to right: Kambree Smitherman, Blaire Adams, Hannah Strohmer-Hill, Carlee Wright and Ansley Beauchamp.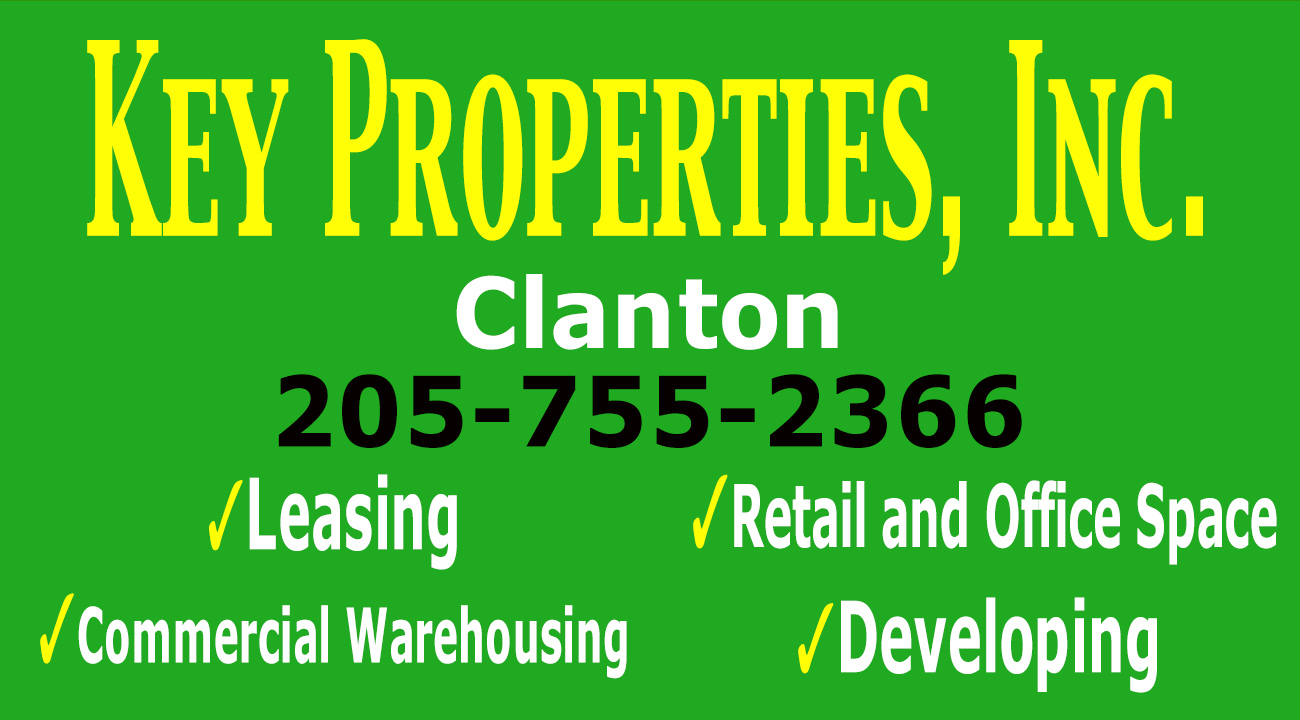 Clanton Fire Department Incidents
September 22, 2021

800 Block Bradberry Lane-Chest Pain
100 Block Price Drive-General Illness
300 Block Arby Drive-Unresponsive
2300 Block 4th Avenue North-Public Assist
2300 Block 7th Street South-General Illness
I65 208 Exit-Motor Vehicle Accident
300 Block Smith Street-Difficulty Breathing
September 23, 2021
400 Block Inverness Drive-Unresponsive
700 Block 8th Street North-General Illness
200 Block Lilla Avenue-Unresponsive
1600 Block Samaria Road-Seizure
City Park-Traumatic Injury
September 24, 2021
100 Block Taylor Street West-Police Matter
September 25, 2021
700 Block Cobblestone Circle-Diabetic Emergency
I65 211 Mile Marker North Bound-Motor Vehicle Accident
100 Block Pinedale Road-Chest Pain
400 Block Lay Dam Road-Childbirth
1000 Block Littlejohn Road-Unresponsive
City Park at Ress Driver Field-Chest Pain
September 26, 2021
400 Block Inverness Drive-Seizure
7800 Block Highway 31 South-Structure Fire
100 Block 3rd Street North-General Illness
400 Block Thrash Road-Diabetic Emergency
1500 Block Taylor Avenue-Police Matter
September 27, 2021
20 Block Park Drive South-Public Assist
400 Block English Street-Overdose
1200 Block 7th Street South-Difficulty Breathing
400 Block Kendal Estates-Public Assist
100 Block 3rd Street North-General Illness
300 Block Park Plaza-Vehicle Fire
1700 Block 7th Street South-Motor Vehicle Accident
100 Block Peach Tree Lane-Childbirth
400 Block Kendal Estates Place-Public Assist
200 Block 15th Street South-Altered Mental Status
September 28, 2021
2000 Block Yellowleaf Road-Altered Mental Status
400 Block Kendal Estates Place-Public Assist
200 Block Willis Circle-Syncope
100 Block Marion Avenue-General Illness
2100 Block 7th Street South-Abdominal Pain
1400 Block 7th Street South-General Illness
400 Block Kendal Estates Place-Public Assist
600 Block 1st Avenue-Fall
2800 Block 7th Street North-Heat Exposure
300 Block Smith Street-Difficulty Breathing
100 Block Peach Tree Lane-Child Birth
September 29, 2021
Temple Road and Studdard Drive-Motor Vehicle Accident
400 Block County Road 372-Structure Fire
2500 Block 7th Street South-General Illness
4100 Block Autumnwood Drive-General Illness
100 Block Augusta Street-Syncope
September 30, 2021
Blacksnake Trailer Park-General Illness
1000 Block Airport Road-Fall
1600 Block Kincheon Road-Transformer Fire
1600 Block 7th Street North-Police Matter
100 Block Taylor Street West-Altered Mental Status
1400 Block 7th Street South-Altered Mental Status
October 1, 2021
2100 Block 7th Street North-Motor Vehicle Accident
2500 Block 7th Street South-Unresponsive
500 Block Adams Street-Altered Mental Status
October 2, 2021
2000 Block Lay Dam Road-Helicopter Landing Zone
1600 Block Lee Avenue-Structure Fire
1200 Block 7th Street South-Unresponsive
3000 Block 7th Street North-General Illness
October 3, 2021
300 Block Arby Drive-Unresponsive
I65 210 Mile Marker North Bound-Motor Vehicle Accident
200 Block Martha Street-General Illness
3000 Block 7th Street North-Chest Pain
October 4, 20201
100 Block 11th Street North-General Illness
700 Block 2nd Avenue North-Fall
90 Block Bay Street-Unresponsive
3000 Block 7th Street North-Chest Pain
I65 212 Mile Marker South Bound-Motor Vehicle Accident
100 Block Park Drive North-Difficulty Breathing
4th Avenue North and 8th Street North-Motor Vehicle Accident
I65 212 Exit-Motor Vehicle Accident
90 Block Bay Street-Unresponsive
90 Block Crest Loop-General Illness
1 Block Vinson Place-General Illness
October 5, 2021
1000 Block Wood Duck Road-Fall
100 Block Friendship Road-Fall
100 Block Medical Center Drive-Difficulty Breathing
20 Block 2nd Avenue South-Seizure
100 Block 2nd Avenue South-Blood Pressure Check
3000 Block 7th Street North-Chest Pain
Blacksnake Trailer Park-Difficulty Breathing
200 Block Medical Center Drive-Chest Pain
2200 Block 7th Street North-Motor Vehicle Accident
1600 Block 7th Street South-Seizure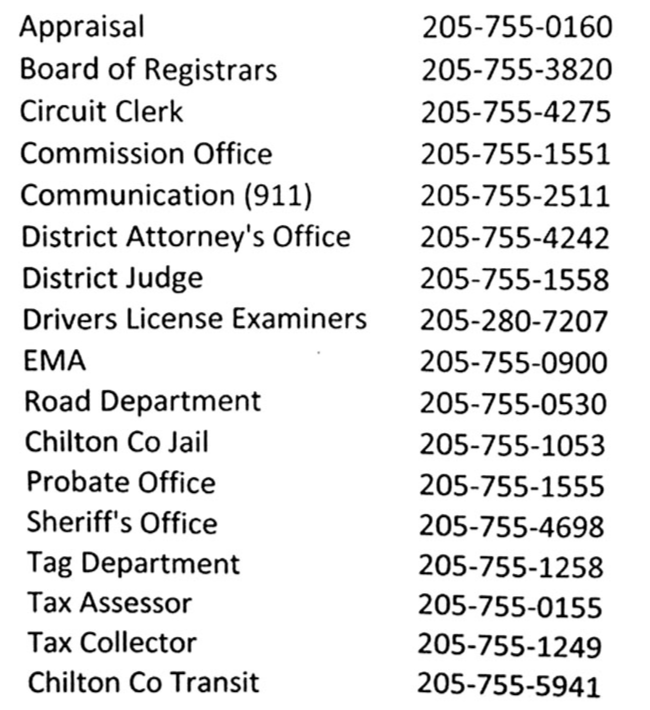 Chilton County Peach
Festival Began In 1947
Read some of the history here: