Welcome To Chilton County News in Clanton, Alabama, located in the center of the State of Alabama in the Heart Of Dixie.
This web site contains local Peach Country information, news and happenings about the people of
Clanton, Jemison, Thorsby, Maplesville, Isabella, Verbena and Cooper in Chilton County, Alabama.
"Chilton County's Best-Read Weekly Community Newspaper"
RECENT NEWS FROM
AROUND CHILTON COUNTY!
Participants Advance
In Talent Competition
Chilton County's Got Talent Competition continues this Friday night, June 9, on the stage at Corner Park in downtown Clanton as part of CityFest from 6:00 until 9:00 p.m. Competition began last Friday night and will conclude on Friday night, June 16, with one of the original group of contestants listed here being named Viewer's Choice Winner: Jason Bailey, Tori Boothe, Adreane Barrington, Evan Owens, Savannah Knighton, Sarah Martinez, Addison Tignor, Jeremiah White, Emily Hayes and Impact Martial Arts.
One contestant was eliminated this past Friday night and this Friday night there will be eliminations of two youth contestants and two adult contestants. Final eliminations will be held June 16 and the finalists will compete on stage at the Peach Jam on Friday, June 24 at Clanton City Park.

In addition to the talent competition, there will be various vendors, food trucks, and fun for the entire family held downtown.
Summer Reading At
Maplesville Library
The Maplesville Public Library Summer Reading Program will be held July 11, 18 and 25. Ages 12 and under are invited to read, learn and explore. Age 3 and under must be accompanied by an adult.
Hours will be 10:00 until 11:30 a.m. Kindness, friendship and unity will be the topics explored.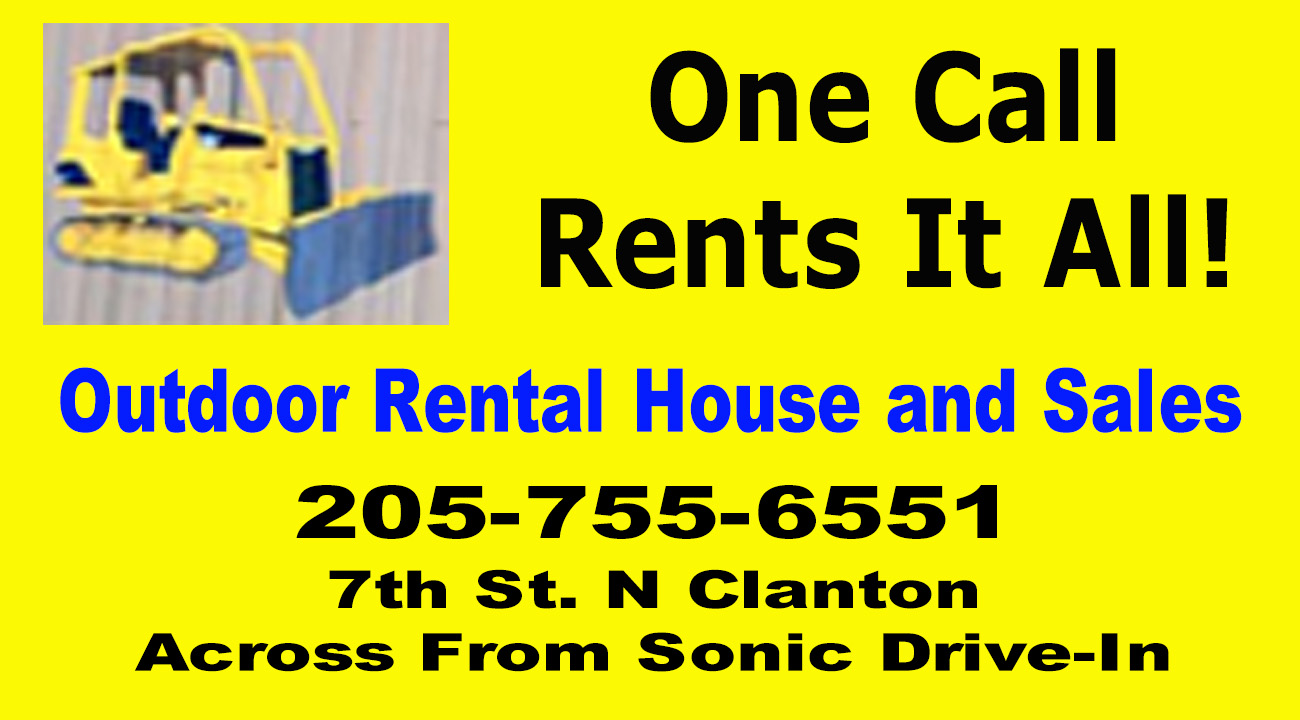 Story Hour At
Jemison Library
The Jemison Public Library has announced its Story Hour will be held on Wednesdays from 10:00 until 11:00 a.m. at the Jemison City Hall. A craft and snack will be provided. Please park in the back of the Municipal Complex. Magician and Puppeteer Tommy John will the guest on Wednesday, June 21.
Historian Derric Scott from the Chilton County Historical Society will present a slide show presentation and discussion on June 8 from 2:00 until 4:00 p.m. in the library. You are invited to join. This is an opportunity to share your knowledge of Chilton County history.
Rock paining with Cheryl will be Tuesday, June 20, from 6:00 until 7:00 p.m. at the library. Kids of all ages are welcome. Rocks and paints are provided.
You are invited to attend and paint rocks for the library garden.
Mosaic art with Heidi will be June 27 and 29 from 6:00 until 8:00 p.m. at Audio J. This will be a two session class to create a work of art. Seating is limited, call the library for availability and information at 205-576-6760.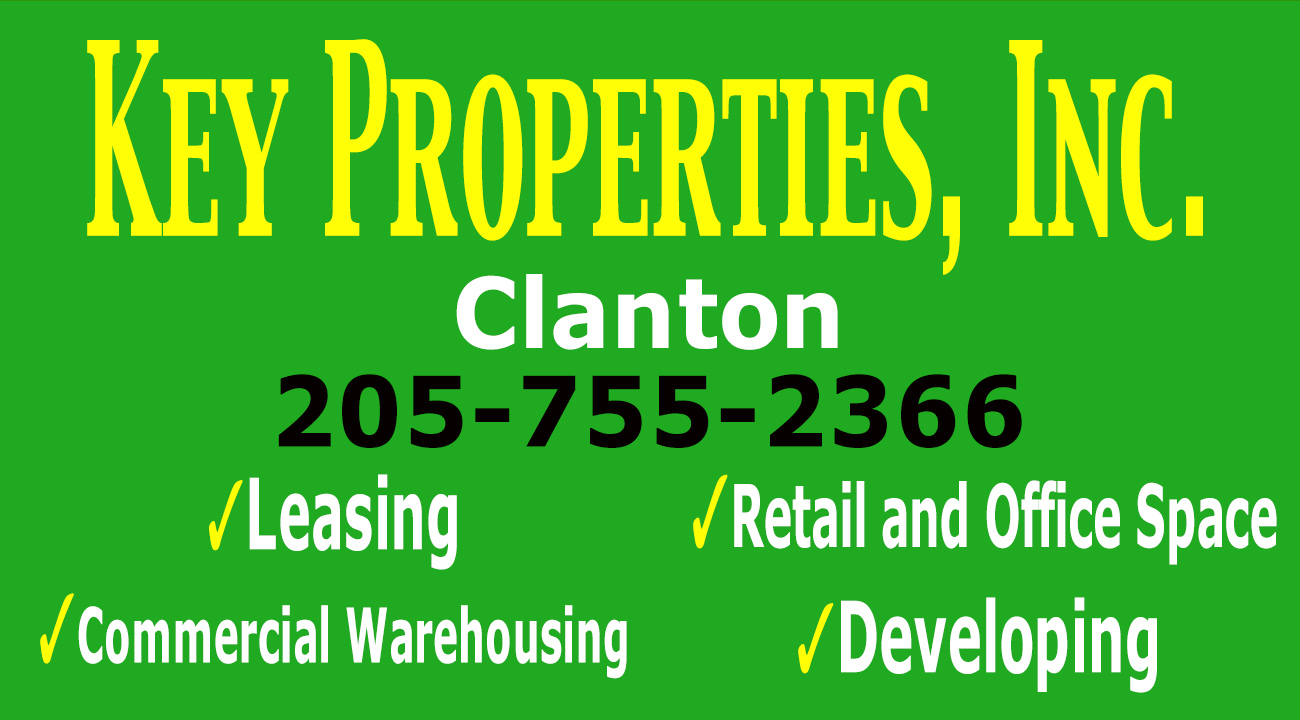 Peach Art Show
June 22 Through 28
The annual Peach Festival Art Show will be held June 22 through June 28 at River Bank & Trust in downtown Clanton. The competition gives all interested Chilton County artists the opportunity to let their works be seen by their friends and people interested in art.
To enter, the subject matter may be pertaining to the peach industry or a subject of your choosing. The painting must have been completed within the last two years and not entered in the show previously. It must be an original and not a copy.
Art will be received at the bank on Wednesday, June 21, from 12:00 noon until 2:00 p.m. Each artist may enter two works. Prizes will be awarded in both the Junior Division and the Senior Division on Thursday morning, June 22.
All art must be framed, ready to hang, and have a hanging apparatus attached to the back. Applications are available at the bank with all instructions and entry fees.
Left To Right: Britney Burnett, Teresa Connell, and Rachel Baker decorated Corner Park, in Clanton, on Monday, May 29.
Clanton's new peach art at the intersection of Second Avenue and Sixth Street.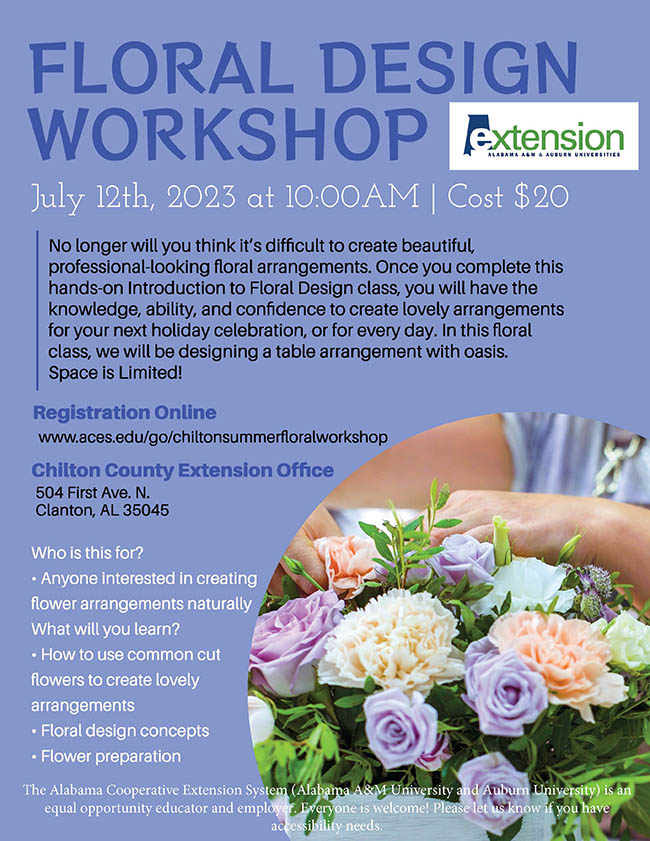 Clear Vision Quartet, from North Alabama, presented the homecoming music at Providence Baptist Church #1, in north Chilton County, on Sunday, May 21. Left to right: Donnie Marr, Tony Sheoopard, and Steve Dover. Not pictured is Marvin Wilson, who plays the guitar for the group.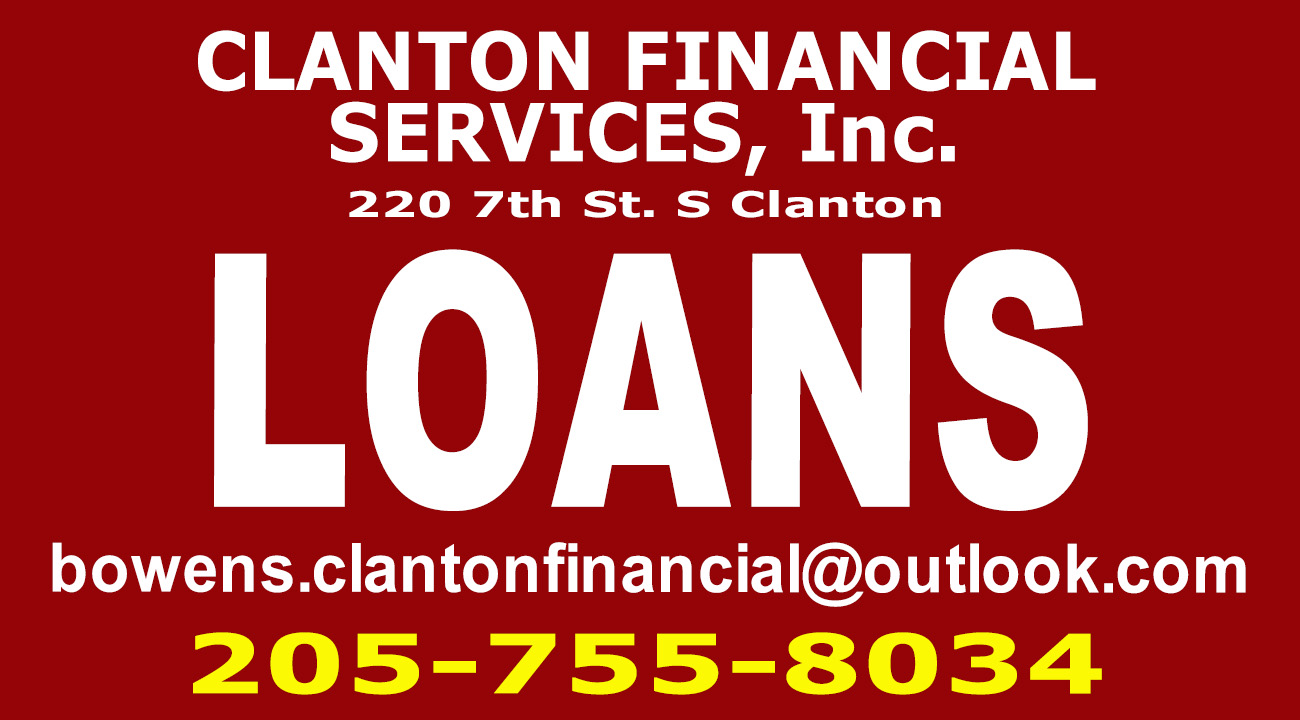 Peach Festival
Cook-Off Is
Saturday, June 17
The Chilton County Extension office is partnering with the Clanton Lions Club and Senior Connection for the annual Peach Festival Cook-Off to be held Saturday, June 17, at 10:00 a.m.
There will be two categories: sweet or savory. Adult division is for ages 19 and above; youth division is ages 9 to 18. The event will be held at the Senior Connection facility in the Park Plaza Shopping Center in Clanton.
All are invited to attend even if you do not enter the contest. Seating will be limited and you may reserve your spot by calling 205-280-6268.
The entry fee is $15.00 per category and there will be one winner from each category. Entry deadline is June 14 at 2:00 p.m. Entry forms and rules are available at the Chilton County Extension Office.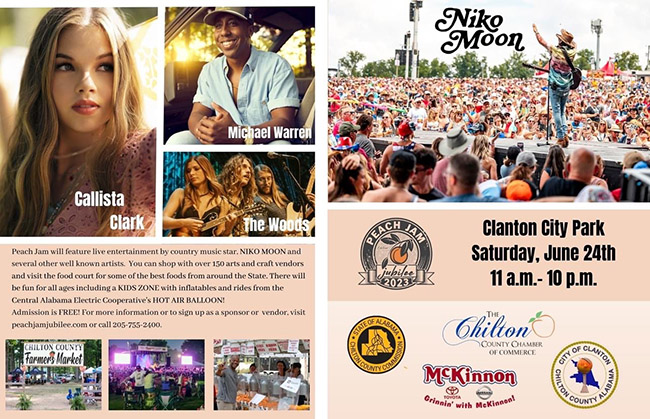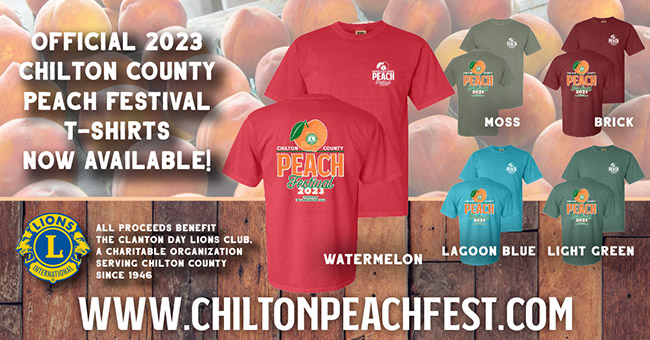 Summer Reading
Program At Library
The Chilton/Clanton Public Library announces the 2023 Summer Reading program.
Beginning June 6, there will be special programs each Tuesday. Michelle Harrell Magical Poodles will be at the library on June 6 at 10:00 a.m. Central Alabama Sports Flyers will be there on June 13 at 10:00 a.m. Larry Darnell, Magic of Reading will be there on June 20 at 2:00 p.m. Ventriloquist Gene Cordova will be there on June 27 at 2:00 p.m.
The reading competition will begin June 1 and will be for preschool children through sixth grade. There will be four age groups: Preschool-kindergarten, first-second, third-fourth, and fifth-sixth. Everyone is invited to participate. For more information, call the library at 205-755-1768.
Clanton Fire
Department
Incidents
May 15, 2023

100 14th Street South-Difficulty Breathing
300 Block Smith Street-Unresponsive
700 Block 16th Avenue North-Fire Alarm
May 16, 2023
100 Block 14th Street South-Assist Ambulance Personnel
500 Block 2nd Avenue North-Chest Pain
2100 Block 7th Street North-Public Assist
2000 Block Lay Dam Road-Fire Alarm
400 Bloc 6th Street South-Abdominal Pain
1800 Block 7th Street North-Seizure
300 Block City Street-Bleeding Non-Traumatic
May 17, 2023
400 Block 1st Street South-Bleeding Non-Traumatic
500 Block Thrash Road-Geneal Illness
2100 Block Holiday Inn Drive-Altered Mental Status
100 Block Thompson Avenue-General Illness
1200 Block 7th Street South-Altered Mental Status
14th Avenue North and 8th Street North-Motor Vehicle Accident
3800 Block 7th Street North-Electrical Fire
400 Block Kendal Estates Place-Fire Alarm
100 Block Trilliam Lane-Smoke Investigation
200 Block Friendship Circle-Traumatic Injury
2500 Block 7th Street South-Vehicle Fire
May 18, 2023
2500 Block 7th Street South-Difficulty Breathing
900 Block Cobblestone Drive-Altered Mental Status
2500 Block 7th Street South-Chest Pain
800 Block Scott Drive-Difficulty Breathing
300 Block City Street-Fall
I65 205 Mile Marker North Bound-Motor Vehicle Accident
I65 208 Mile Marker South Bound-Motor Vehicle Accident
I65 208 Mile Marker South Bound-Motor Vehicle Accident
I65 205 Mile Marker North Bound-Motor Vehicle Accident
300 Block City Street-General Illness
100 Block 14th Street South-Difficulty Breathing
500 Block 7th Street South-Smoke Investigation
May 19, 2023
100 Block 14th Street South-Assist Ambulance Personnel
Temple Road and 7th Street South-Motor Vehicle Accident
May 20, 2023
2100 Block Temple Road-Overdose
3800 Block Old Henry Road-Stroke
400 Block 6th Street North-Fall
May 21, 2023
2200 Block 7th Street North-General Illness
1700 Block Glendale Drive-Chest Pain
1400 Block 7th Street South-Electrical Fire
800 Block Ashley Court-Abdominal Pain
800 Block Gold Drive-Public Assist