Welcome To Chilton County News in Clanton, Alabama, located in the center of the State of Alabama in the Heart Of Dixie.
This web site contains local Peach Country information, news and happenings about the people of
Clanton, Jemison, Thorsby, Maplesville, Isabella, Verbena and Cooper in Chilton County, Alabama.
"Chilton County's Best-Read Weekly Community Newspaper"
RECENT NEWS FROM AROUND CHILTON COUNTY!
FOOTBALL SCORES
Verbena 52 -- Barbour County 0
Maplesville 49 -- Loachapoka 0
Thorsby beat Calhoun Forfeit
West Blocton 49 -- Dallas County 20
Stanhope Elmore 34 -- CCHS 13
Sipsey Valley 40 -- Jemison 28
Notasulga 32 -- Billingsley 6
Central-Tuscaloosa 25 -- Marbury 7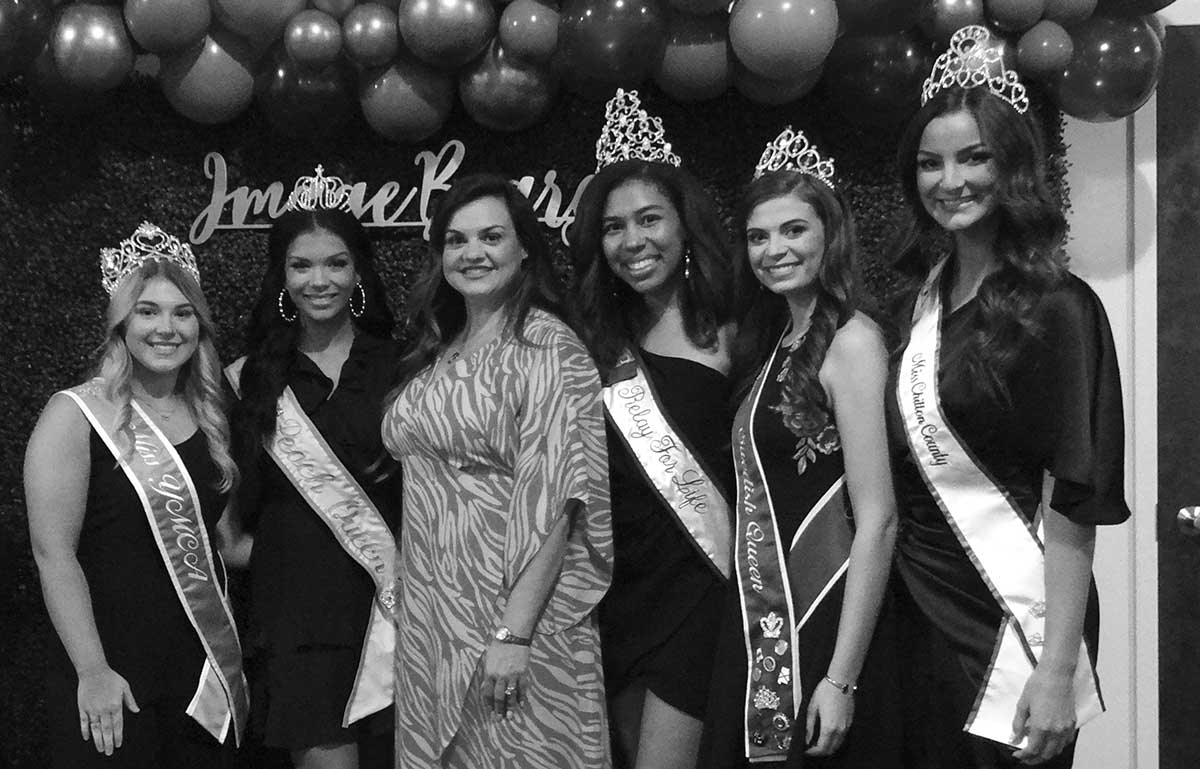 CHILTON COUNTY QUEENS
Various queens represented different organizations recently at the Care Net Gala. Left to right: Maecie Driskell, Miss YMCA; Halle Sullivan, Miss Peach; Abby Johnson, guest speaker; Ana Rodriquez; Miss Relay; Allison Giles, Miss Swedish and Emily Jones, Miss Chilton County.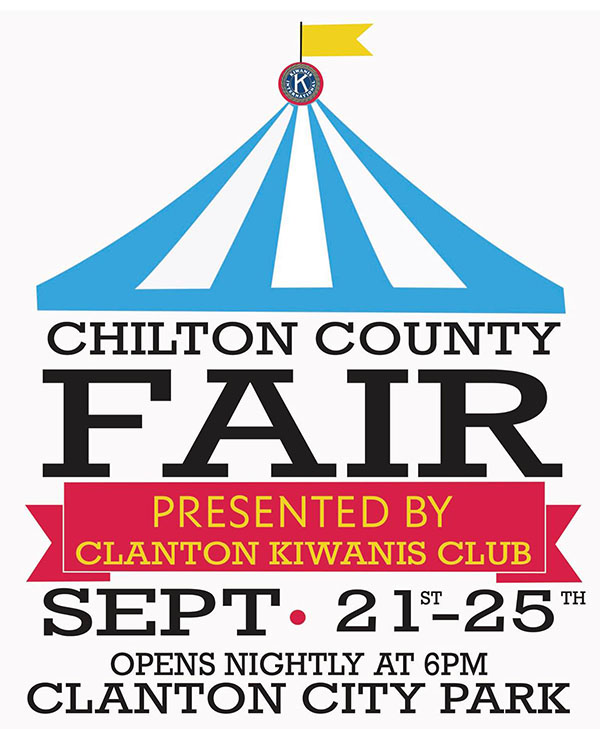 Work continues this week on a sewage line under Highway 31 in north Clanton. Reports are the line collapsed and will have to be replaced.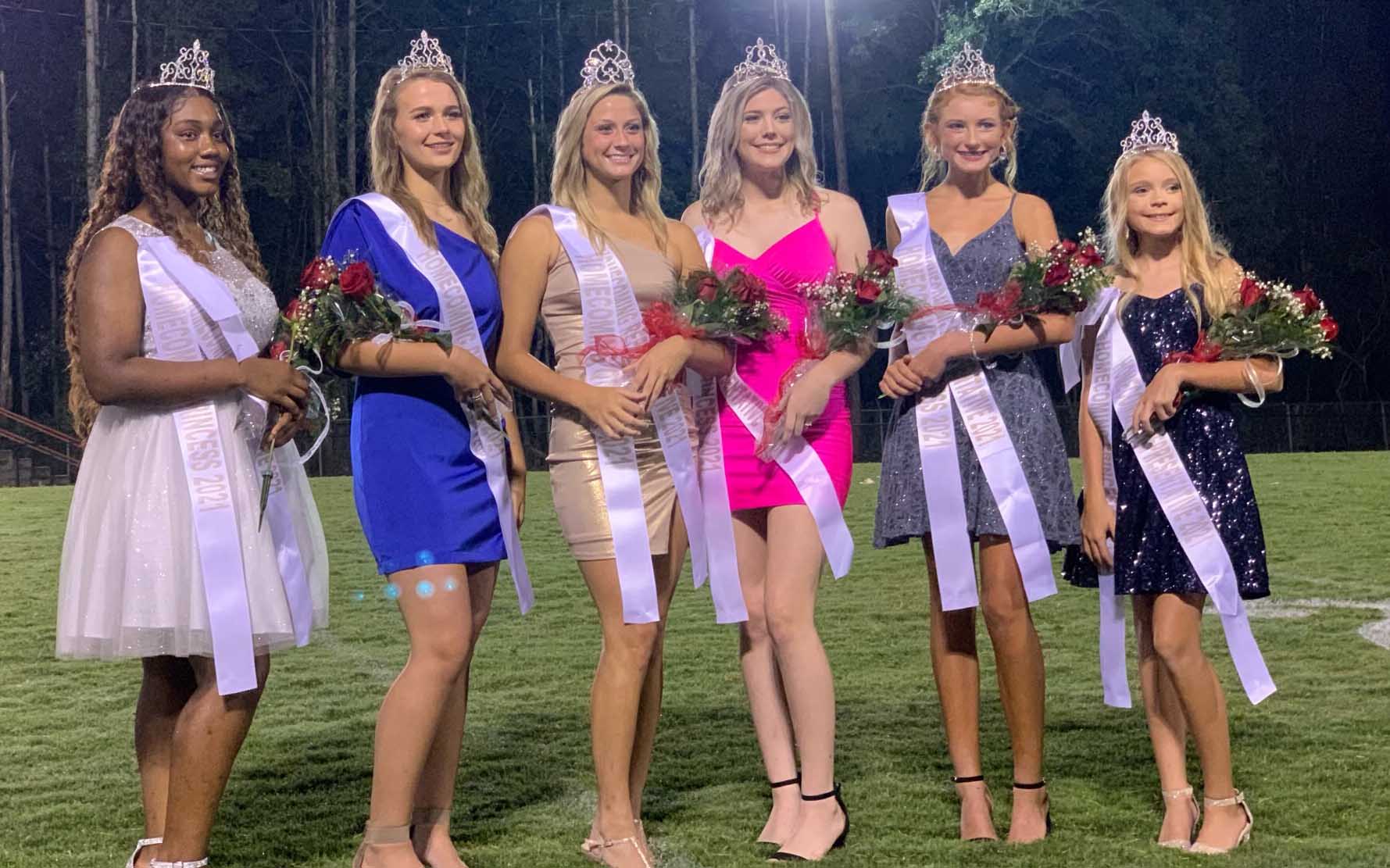 Maplesville High School held Homecoming Festivities on Friday, September 3. The newly-crowned Homecoming Court was announced during halftime of the football game. Left to right: Jeniah Stabler, Ninth Grade Princess; Hannah Grace McHugh, Tenth Grade Princess; Anna Grace Small, Homecoming Queen; Lexi Smith, Eleventh Grade Princess; Kenlee Swanson, Eighth Grade Princess; and Taylor Wallace, Seventh Grade Princess.
The Chilton County Chamber of Commerce recognized Ellison Memorial Funeral Home, on Thursday, September 2, as the September Business of the Month. Left to right: Rachel Martin, Chilton Chamber of Commerce; Aaron Ellison, owner of Ellison Memorial Funeral Home; Billy Singleton, Chamber of Commerce President, and Sylvia Singleton, Chilton County Administrator.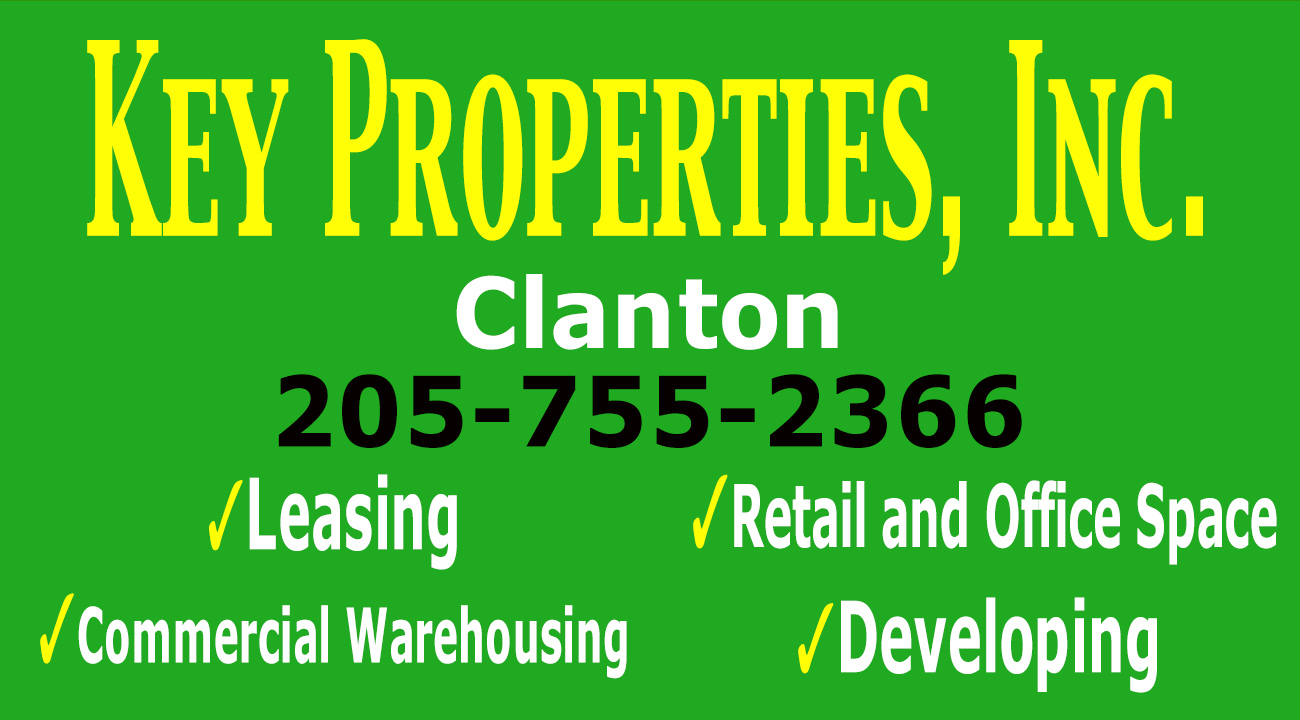 Swedish Festival
In Thorsby
October 9
The Town of Thorsby Swedish Festival is scheduled for Saturday, October 9. The Auto and Bike Show will be held 9:00 a.m. until 2:00 p.m. Plaques and trophies will be presented.
Entry fee is $15.00 for pre-registration or $20.00 the day of the show. To pre-register, send a check, name, address and description of your entry to Thorsby Town Hall, Car Show, P.O. Box 608, Thorsby, AL 35171.
There will also be a parade, live music, arts and crafts and the Town History Museum will be open. For more information, visit www.ThorsbySwedishFestival.com.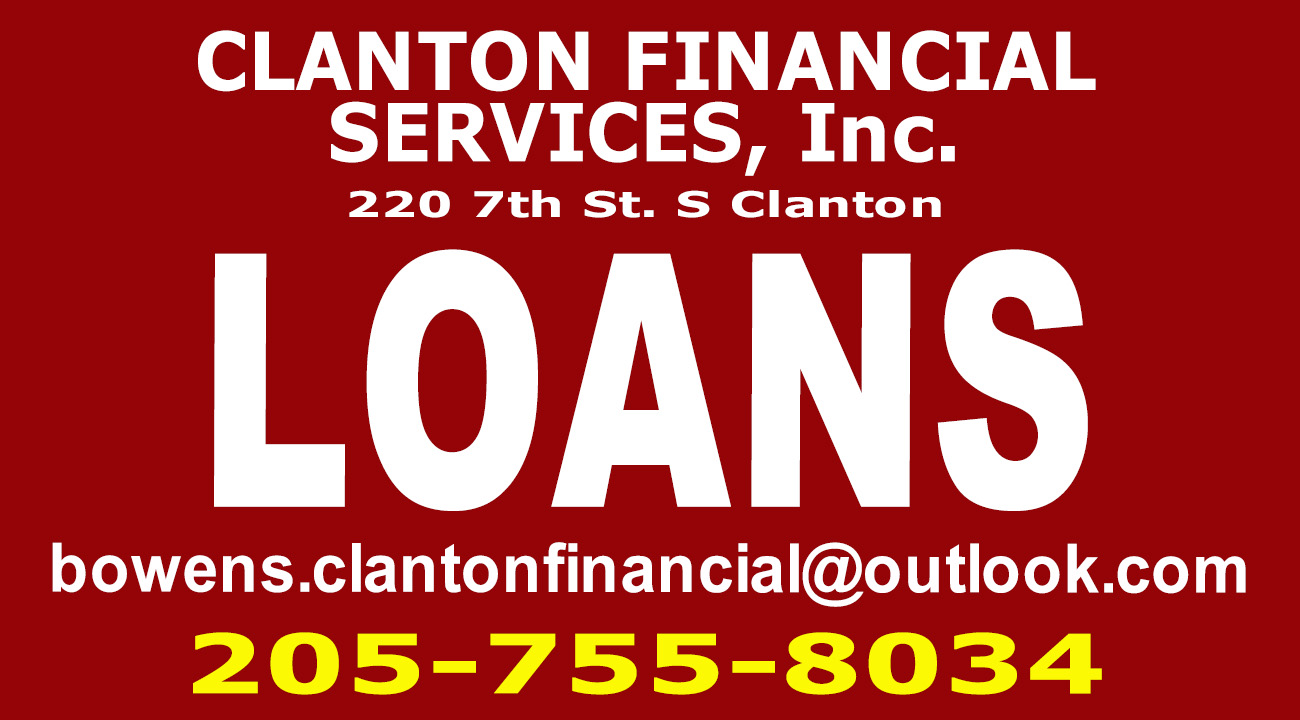 Homecoming
At White Pond
Baptist Church
White Pond Baptist Church will celebrate Homecoming on Sunday, September 26, at 9:45 a.m. with guest singers Spoken For.
The message will be brought by pastor, Bro. Donnie Burns at 11:00 a.m.
Lunch will follow in the Fellowship Hall.
Everyone is invited to attend.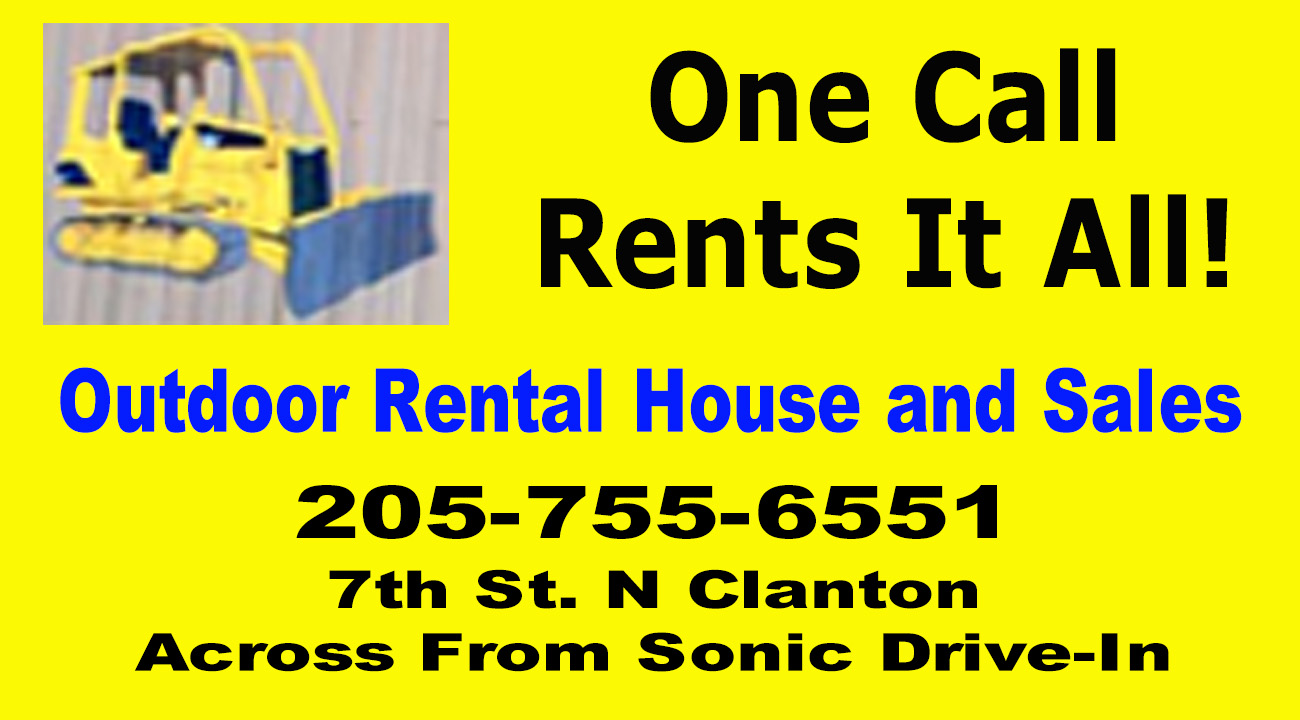 Clanton Fire Department Incidents
August 11, 2021

100 Block Mims Circle-Police Matter
600 Block 2nd Avenue North-Fall
1100 Block Temple Road-Medical Alarm
I65 209 Mile Marker South Bound-Motor Vehicle Accident
300 Block 6th Street South-Police Matter
100 Block Shennandoah Drive-Seizure
August 12, 2021
1100 Block Duren Road-Fall
3000 Block 7th Street North-Chest Pain
1100 Block Duren Road-Fall
500 Block 2nd Avenue North-Blood Pressure
2600 Block Lay Dam Road-Police Matter
400 Block Trilliam Lane-Police Matter
August 13, 2021
1300 Block Kincheon Road-Medical Alarm
1000 Block Cloverleaf Drive-Syncope
I65 212 Exit South Bound-Motor Vehicle Accident
200 Block Airport Road-Blood Pressure Check
1100 Block Coodey Road-Brush Fire
August 14, 2021
300 Block Inverness Drive-Assault
900 Block Old Thorsby Road-Diabetic Emergency
3800 Block 7th Street North-Childbirth
800 Block Bradberry Lane-Bleeding Non Traumatic
300 Block 6th Street North-Difficulty Breathing
1200 Block 7th Street South-Traumatic Injury
100 Block Crestview Drive-Public Assist
2800 Block 7th Street North-Altered Mental Status
100 Block Taylor Street West-Altered Mental Status
500 Block Cobblestone Circle-Medical Alarm
August 15, 2021
100 Block Courtney Trailer Park-Syncope
300 Block City Street-General Illness
300 Block City Street-General Illness
100 Block Taylor Street West-Altered Mental Status
2800 Block Yellowleaf Road-General Illness
3000 Block 7th Street North-Public Assist
2500 Block 7th Street South-Unresponsive
August 16, 2021
100 Block Windover Drive-Fire Alarm
200 Block Pinedale Road-Bleeding Non Traumatic
2500 Block 7th Street South-Chest Pain
3000 Block 7th Street North-Chest Pain
I65 210 Mile Marker South Bound-Motor Vehicle Accident
1600 Block Kincheon Road-Fall
900 Block Cobblestone Drive-Public Assist
1300 Block 4th Avenue South-Fire Alarm
100 Block Crestview Drive-Public Assist
August 17, 2021
3900 Block Old Henry Road-Altered Mental Status
1400 Block 2nd Avenue North-Unresponsive
600 Block Ollie Avenue-Syncope
300 Block Park Plaza-General Illness
4100 Block Gowan Road-Fire Alarm
1800 Block 2nd Avenue North-Difficulty Breathing
August 18, 2021
600 Block Cobblestone Circle-Chest Pain
900 Block Lake Mitchell Road-General Illness
800 Block Golf Drive-Public Assist
400 Block Kendall Estates Place-General Illness
100 Block 6th Street South-Chest Pain
300 Block County Road 636-Electrical Fire
800 Block Scott Drive-Public Assist
900 Block Studdard Drive-Public Assist
August 19, 2021
1100 Block Pinedale Road-General Illness
400 Block Airport Road-Natural Gas Leak
1600 Block Jackson Avenue-Altered Mental Status
400 Block 2nd Street South-Chest Pain
3800 Block Old Henry Road-Structure Fire
800 Block 14th Avenue North-Public Assist
August 20, 2021
Price Drive and Pinedale Road-Motor Vehicle Accident
900 Block Cobblestone Circle-Public Assist
800 Block Ashley Court-General Illness
1100 Block Duren Road-Public Assist
400 Block Kendal Estates Place-Altered Mental Status
400 Block Kendal Estates Place-Public Assist
800 Block Ashley Court-General Illness
300 Block County Road 484-Unresponsive
August 21, 2021
100 Block Corbin Street-Public Assist
200 Block Kendal Estates Place-Public Assist
1000 Block Woodfin Lane-Overdose
1500 Block Taylor Avenue-Police Matter
100 Block Park Drive North-Public Assist
Airport Road and Taylor Street-Power Line Down
1400 Block 7th Street South-Fall
August 22, 2021
1600 Block Kincheon Road-General Illness
400 Block Inverness Drive-Chest Pain
100 Block Lilla Avenue-General Illness
August 23, 2021
1600 Block Kincheon Road-General Illness
August 24, 2021
300 Block Smith Street-Seizure
200 Block 7th Street South-Motor Vehicle Accident
100 Block County Road 508-Vehicle Fire
30 Block 2nd Avenue South-General Illness
2400 Block Big M Boulevard-Head Injury
2000 Block Big M Boulevard-Overdose
1400 Block 7th Street South-Difficulty Breathing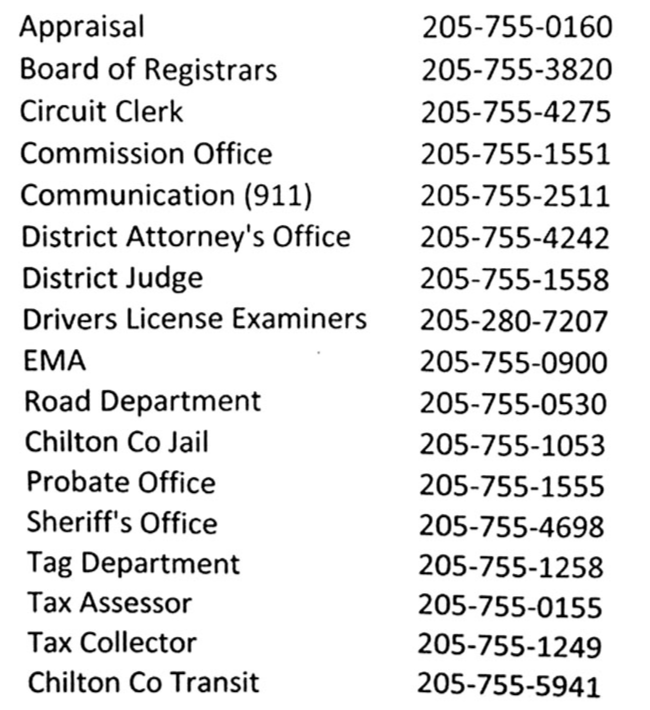 Chilton County Peach
Festival Began In 1947
Read some of the history here: